CO - Jepsy Amaga Kallungi, 26, Colorado Springs, 21 March 2019


Publisher:

Websleuths Crime Sleuthing Community


Saturday, 25 January 2020 19:14



Jepsy is from the Philippines and currently living in Colorado Springs with her husband Dane Oliver Kallungi. She has no family, outside of him, living in the US.

Jepsy was last contacted on March 21, 2019. She's been missing for 2 weeks now. Her mother tried to contact her husband but he replied only saying that he has no idea on her whereabouts. He has since deleted his social media account. Her mother is very worried about her daughter's safety.

If you have any information, please...

CO - Jepsy Amaga Kallungi, 26, Colorado Springs, 21 March 2019
ID - Joshua Vallow, 7, & Tylee Ryan, 17, Rexburg, Sept 2019 #8


Publisher:

Websleuths Crime Sleuthing Community


Saturday, 25 January 2020 19:11



Police searching for Rexburg children believed to be in serious danger | East Idaho News

I believe this is going to be a more complicated case than it looks on the surface. The children's mother (Lori Wallows) recently married a man (Chad Daybell) a few weeks after his wife died. It was presumed the late wife had died of natural causes but was exhumed recently and her...

ID - Joshua Vallow, 7, & Tylee Ryan, 17, Rexburg, Sept 2019 #8
NY - Port Jervis, WhtFem Skull 878UFNY, 25-50, prominent nose, May'06


Publisher:

Websleuths Crime Sleuthing Community


Saturday, 25 January 2020 19:11



[TABLE]
[TR]
[TD]The Doe Network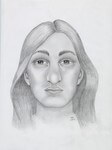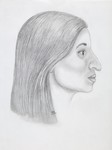 Sketches of Victim


Unidentified Female

Date of Discovery: May 18, 2006
Location of Discovery: Port Jervis, Orange Co, New York
Estimated Date of Death: 1995 or earlier
State of Remains: Partial Skeletal Remains (Human...

NY - Port Jervis, WhtFem Skull 878UFNY, 25-50, prominent nose, May'06
TX - Michael Montelongo, 5, San Benito, 12 July 1977
Publisher:
Websleuths Crime Sleuthing Community
Saturday, 25 January 2020 19:10
Montelongo was last seen playing outside of his Texas home on July 12, 1977. Montelongo's mother called police officers on that afternoon to report that her son had disappeared.
Investigators and emergency personnel were immediately dispatched to search the area. Moments later a San Benito resident reported that he had seen the small boy walking down Alamo Street; however, nothing was found after officers combed the area. Neighbors were interviewed and leads were followed, but...
TX - Michael Montelongo, 5, San Benito, 12 July 1977
BELIZE - Alison MacKenzie, 43, tourist, from AZ, Rendezvous Caye, 18 Jan 2020


Publisher:

Websleuths Crime Sleuthing Community


Saturday, 25 January 2020 19:09





A Prescott woman has been reported missing while vacationing with her boyfriend in Belize.​


"Alison MacKenzie, 43, was on a catamaran tour off the coast of Belize when she disappeared Saturday morning, Jan. 18, said Cherie MacKenzie, Alison's mother.

Cherie was told that Alison was last seen by her boyfriend, 58-year-old Paige Rote, Friday night while they were camping with a group of other...

BELIZE - Alison MacKenzie, 43, tourist, from AZ, Rendezvous Caye, 18 Jan 2020
NC - Joseph Mark Loftis, 40, McDowell County, 28 Nov 2019


Publisher:

Websleuths Crime Sleuthing Community


Saturday, 25 January 2020 19:08



Joseph Mark Loftis, 40, most recently of Lavender Road, was reported missing on Thanksgiving Day, Nov. 28, 2019. Loftis is described as a white male, standing 6 feet, 5 inches tall, with brown hair and blue eyes.

Reward offered for information concerning Old Fort man missing since November...

NC - Joseph Mark Loftis, 40, McDowell County, 28 Nov 2019
IN - Yessenia Gutierrez, 14, picked up by a stranger, Hobart, Lake County, 25 Jan 2020


Publisher:

Websleuths Crime Sleuthing Community


Saturday, 25 January 2020 19:06



******RUNAWAY/MISSING JUVENILE******

On today's date, January 25, 2020 @ approximately 10:00am to 10:30am this morning Yessenia Gutierrez was picked up from in front of her home, located on the 400 block of North Liberty Street by an unknown subject, who was driving a vehicle with a loud muffler.

Yessenia doesn't have a history of running away. She is 14 years old, she is approximately 5'1� and weighs approximately 130 pounds. She was last seen wearing black and gray colored Aeropostale...

IN - Yessenia Gutierrez, 14, picked up by a stranger, Hobart, Lake County, 25 Jan 2020
CO - Makayla Roberts, 10, & Hannah Marshall, 8, slain, Norwood, June 2017 *Arrests*


Publisher:

Websleuths Crime Sleuthing Community


Saturday, 25 January 2020 19:05



Girls murdered west of Telluride, may have been dead for weeks

The bodies of two young girls believed to have been murdered weeks ago were found Friday morning on a San Miguel County farm, according to the sheriff's office.

San Miguel County Sheriff's deputies arrested four people, whose names have not been released, in connection with the homicide investigation occurring on the property outside Norwood.

Deputies are looking for a fifth suspect, Nashika Bramble. She was last...

CO - Makayla Roberts, 10, & Hannah Marshall, 8, slain, Norwood, June 2017 *Arrests*
OR - Tiffany Marie Lazon, 37, Albany, 25 Dec 2019


Publisher:

Websleuths Crime Sleuthing Community


Saturday, 25 January 2020 19:03



Police search for missing Albany woman

ALBANY, Ore. — Police in Albany are asking for the public's help as they search for a missing woman who hasn't been heard from since Christmas.

Officers tried to contact Tiffany Marie Lazon, 37, on Jan. 8 at her Albany home after her family called police. They've been unable to find her.

"When they showed up the back...

OR - Tiffany Marie Lazon, 37, Albany, 25 Dec 2019
<< <

Prev

1

2 3 4 5 6 7 8 9 10 Next > >>