Questions swirl around Trump's North Korea summit


Publisher:

TheHill


Saturday, 23 February 2019 12:01



Questions are swirling about what if anything will be accomplished when President Trump meets with North Korean leader Kim Jong Un next week in Vietnam.Senior administration officials have done little to clear up t...
Every Rapper and Athlete Khloe Kardashian Has Dated
Publisher:
Us Weekly Latest Celebrity News
Saturday, 23 February 2019 12:01
Khloé Kardashian seems to have a thing for rappers and pro athletes. Click through to revisit all of the Strong Looks Better Naked author's romances, from her marriage to Lamar Odom and more.
Trump Is Sending 1,000 More Troops To The Southern Border
Publisher:
Newsy Headlines
Saturday, 23 February 2019 12:01
Watch Video
The Trump administration will send 1,000 more troops to the country's southern border, with the goal being to have a total of 6,000 troops stationed at the border by March 1.
The newly-deployed troops will lay down concertina wire and help install monitoring devices between various ports of entry.
According to the Pentagon, over 2,000 of the 5,000 troops currently at the border belong to the National Guard because of a strain on the Border Patrol. However, the governors of California and New Mexico recently ordered the withdrawal of guardsmen from their borders, meaning that the number of guardsmen deployed could soon decrease.
The troop deployment comes after Trump's recent declaration of a national emergency at the country's southern border, a move made with the aim of circumventing Congress in order to gain funding for his long-promised border wall.
House Speaker Nancy Pelosi has announced there will be a vote on Tuesday on a measure that would block the national emergency declaration.
Designers have an obligation to make gaming accessible for people with disabilities
Publisher:
The Next Web
Saturday, 23 February 2019 12:00

Anyone can play video games, right? If you've been following recent buzz in the gaming industry, you might be under the impression that video games are more accessible than they've ever been. Popular talking points include how video game audiences are increasingly large and diverse. This perception is due, in large part (as games researcher Jesper Juul identifies), to the rise of more user-friendly interfaces that bypass many of the roadblocks associated with controller "literacy". (For example, knowing that if you want your avatar to jump further you need to hold the jump button down rather than just press it).…

This story continues at The Next Web
Is HBO's 'O.G.' Based On A True Story? Real Inmates Star In The Movie
Publisher:
Bustle
Saturday, 23 February 2019 12:00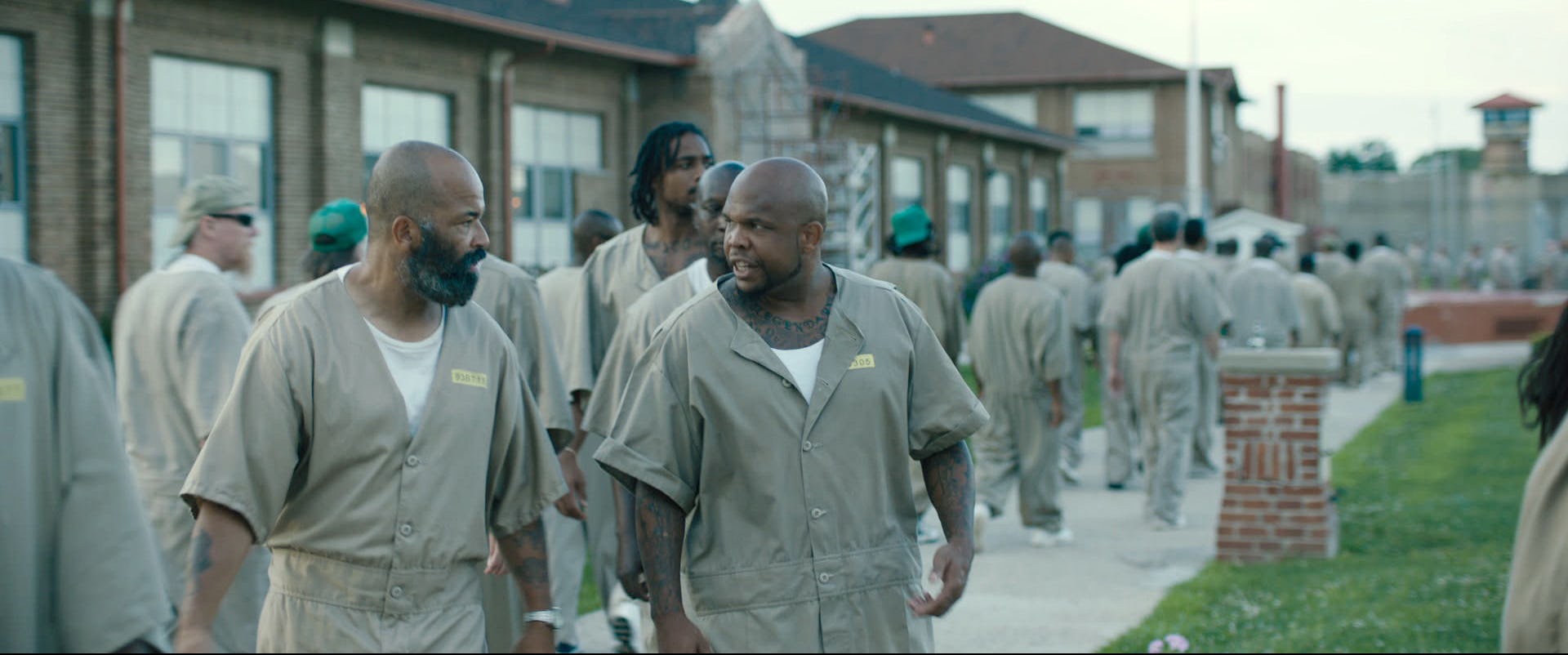 HBO's new original film, O.G., tells the story of Louis (Westworld star Jeffrey Wright), a man in the final weeks of his 24-year prison sentence. He used to be the head of a prominent prison gang, and as he grapples with the daunting challenge of having to re-adjust to civilian life, he befriends a new inmate named Beecher (Theothus Carter) in the hopes that he can prevent him from falling into the same dangerous path. And while the O.G. isn't based on a true story, it may be one of the most authentic, unflinching looks at the U.S. prison system to date thanks to its unconventional filming location and much of its supporting cast.
Director Madeleine Sackler filmed O.G. at the Pendleton Correctional Facility in Indiana and filled the cast with actual men incarcerated there including Wright's costar Carter. There's certainly been no shortage of films and television shows about prison, but none of them have utilized a real prison in the way that O.G. does. While casting almost exclusively from within the prison was a risk, Wright told The New Yorker that "Some of [the] guys are really interesting actors. They're gonna bring it. You see some charismatic guys who were the star of their hood or their block. They were forceful and had presence, because they had to. They have skills of persuasion."
Carter, still in prison today, added to the to the outlet that he and his fellow inmates have "really been acting our whole life. We act every time we go in a courtroom to try to get out of this sh*t we put ourselves in."
While many of these inmates appear in the movie, they also had an impact on the story itself. "The largest influence on the film was the people we met along the way, people who shared their experiences, allowing us to infuse the work with their point of view," Stackler told HBO in a statement. "About a hundred hours of interviews with men who had been in the prison for decades, men who had just arrived, men in gangs, men retired from gangs, corrections officers, social workers, internal affairs officers and staff, all helped screenwriter Stephen Belber and me craft the screenplay."
And while O.G. isn't a true story, it did inspire the creation of another film that is. It's A Hard Truth Ain't It, which will be airing on HBO a few days after the premiere of O.G., was also filmed in Pendleton Correctional Facility. It follows 13 prisoners studying filmmaking by acting in O.G. and directing Its a Hard Truth Aint It alongside Sackler as they use their newfound skills to tell their own stories.
There has never been anything quite like the dual production of O.G. and It's A Hard Truth Ain't It, and perhaps these films will spark an interest in other filmmakers to expand their own storytelling. For now, you can watch both O.G. and It's A Hard Truth Ain't It on HBO; the former premieres at 10 p.m. ET on Feb. 23, and the latter Feb. 25, also at 10 p.m. ET.
How to Watch Auburn vs Kentucky Basketball Online Free
Publisher:
Heavy.com
Saturday, 23 February 2019 12:00
The No. 4 Kentucky Wildcats will host the Auburn Tigers at Rupp Arena for a Southeastern Conference matchup on Saturday.
The game is scheduled to start at 1:30 p.m. ET and will be broadcast on CBS. But if you don't have cable, you watch a live stream of the game on your computer, phone, or streaming device by signing up for one of the following cable-free, live-TV streaming services:
PlayStation Vue–which doesn't require an actual PlayStation console to sign up or watch–offers four different live-TV channel packages, all of which include CBS (live in select markets).
You can start a free 5-day trial right here (select "Start Streaming" in the upper-right corner), and you can then watch a live stream of the game on your computer via the PS Vue website, or on your phone (Android and iPhone supported), tablet, Roku, Amazon Fire TV, Apple TV, Chromecast, PlayStation (3 or 4), or other supported device via the PS Vue app.
If you can't watch live, PlayStation Vue comes included with cloud DVR.
CBS (live in select markets) is included in FuboTV's main package, which includes 95-plus live TV channels and is largely tailored towards sports.
You can start a free seven-day trial right here, and you can then watch a live stream of the game on your computer via the FuboTV website, or on your phone (Android and iPhone supported), tablet, Roku, Apple TV, Amazon Fire TV, Chromecast, or other supported device via the FuboTV app.
If you can't watch live, FuboTV comes with 30 hours of Cloud DVR (with the ability to upgrade to 500 hours), as well as a handy "72-Hour Lookback" feature, which will allow you to watch the game on-demand up to three days after it airs even if you forgot to record it.
If you have Amazon Prime or start a free 30-day trial of Amazon Prime, you can watch all CBS content (both live and on-demand) via the CBS Amazon Channel, which also comes with a seven-day free trial.
Once you're signed up for both Amazon Prime and the CBS channel, you can then watch a live stream of the game on your computer via the Amazon website, or you can watch on your phone (Android and iPhone compatible), tablet, Roku, Amazon Fire TV, Fire TV Stick, Xbox One, PlayStation 4, or other streaming device via the Amazon Video app.
In addition to their extensive Netflix-like streaming library, Hulu now also offers a bundle of 50-plus live TV channels, including CBS (live in select markets).
You can sign up for "Hulu with Live TV" right here, and you can then watch a live stream of the game on your computer via the Hulu website, or on your phone (Android and iPhone supported), tablet, Roku, Apple TV, Amazon Fire TV, Chromecast, Xbox One, PlayStation 4, Nintendo Switch, Echo Show, or other streaming device via the Hulu app.
If you can't watch live, "Hulu with Live TV" also comes with 50 hours of Cloud DVR storage (with the ability to upgrade to "Enhanced Cloud DVR," which gives you 200 hours of DVR space and the ability to fast forward through commercials).
---
Auburn vs Kentucky Preview
The Wildcats (22-4 overall, 11-2 in SEC play) have won two straight since falling to No. 19 LSU 73-71 at home on February 12.
They bounced back by demolishing No. 1 Tennessee 86-69 at Rupp Arena on January 16, then topped Missouri 66-58 on the road on Tuesday.
"It was funny because (Missouri head coach) Cuonzo (Martin) and I before the game, he said, 'I know your team plays hard,'" Kentucky head coach John Calipari said, according to The Courier-Journal. "I said, 'I've already told my guys how hard your guys play.' He said, 'Yeah, we're not going to give you anything, you know that?' We both laughed because I knew it was going to be a war."
Mizzou carried a massive advantage on the offensive glass, grabbing 16 to the Wildcats' six. But Kentucky shot 20-of-42 (47.6 percent) from the field, 7-of-19 (38.6 percent) from deep, and 19-of-22 (86.4 percent) from the free-throw line. The Tigers went 22-of-59 (37.3 percent) from the field and 9-of-27 (33.3 percent) from long range, and shot just seven free throws, connecting on five of them (71.4 percent).
Kentucky sophomore forward PJ Washington scored 18 points and grabbed eight boards, both game highs. Fifteen of his 18 came in the first half. The Wildcats went into the break with a 41-23 lead.
"PJ is a very challenging guy," Martin said, per The Courier-Journal. "You can watch him on film, and we knew he made great strides, but that first half was really impressive the way he shot the ball."
Against Auburn (18-8, 7-6), the Wildcats will be without senior big man Reid Travis, who sprained his knee in the second half against Auburn. He's expected to miss two weeks.
Auburn's also on a two-game winning streak. They bested Vanderbilt 64-53 on the road on February 16 then took down Arkansas 79-56 at home on Wednesday.
"That's a really great win for our program," Auburn head coach Bruce Pearl said after the win over the Razorbacks, according to The Auburn Plainsman. "We have such respect for Arkansas and the basketball programs history in the SEC. We've kind of evened it up the last three years, which is hard to do against them. I'm very pleased. We got off to a very good start and made shots. It was a good dominating effort against a good team in the SEC, so it should be a good thing to build on."
The Tigers shot a blistering 17-of-33 (51.5 percent) from deep. Every player in their starting lineup hit at least two 3-pointers.
"We just play our gameplan," junior starting forward Anfernee McLemore said, per The Auburn Plainsman. "We shoot a lot, and hopefully we make a lot. I feel like anybody on the court can make a 3, one through five, honestly. I think that really gives everybody a lot of freedom on the court. If you're open, you can take a shot."
How to Watch Duquesne vs George Mason Basketball Online
Publisher:
Heavy.com
Saturday, 23 February 2019 12:00
The George Mason Patriots will host the Duquesne Dukes for an Atlantic 10 matchup at EagleBank Arena in Fairfax, Virginia.
The game is scheduled to start at 4 p.m. ET. While it won't be broadcast nationally on television anywhere in the US, you can still watch a live stream of the game on your computer, phone, or streaming device via ESPN+, the new digital streaming service from ESPN (no cable required) that has exclusive coverage to dozens of college basketball games — and several other sports — every week.
You can start a free seven-day trial of ESPN+ right here, and you can then watch a live stream of the game on your computer via ESPN.com, or on your phone (Android and iPhone compatible), tablet, Roku, Amazon Fire TV, Apple TV, Chromecast, PlayStation 4, Xbox One, or other compatible streaming device via the ESPN app.
If you can't watch live, all games — including Duquesne vs George Mason — that are streamed on ESPN+ are also available to be watched afterwards on-demand via ESPN.com or the ESPN app.
---
Duquesne vs George Mason Preview
On the heels of a 2-4 skid, the Dukes (17-9 overall, 8-5 in A-10 play) bested George Washington 85-69 at home their last time out, on February 16.
The Colonials shot 26-of-52 (50 percent) from the field and 9-of-20 from deep, but they turned the ball over 17 times. Duquesne didn't shoot nearly as well — 29-of-66 overall (43.9 percent), 12-of-35 (34.3 percent) from 3-point range — but coughed it up just six times. They also doubled George Washington up on the offensive glass, 16-8.
"The hard part about coaching is that you can be misled because the ball goes in the basket," Duquesne head coach Keith Dambrot said, according to Pittsburgh Sports Now. "I thought we tried hard but we had a hard time keeping them in front, we didn't guard great. This team has been so erratic but tough. When they're behind, they fight like dogs. Tonight when it mattered, we played well."
Sophomore guard Eric Williams Jr. led the Dukes with 22 points on 7-of-11 shooting, adding eight rebounds and a game-high three steals.
On Sunday, George Mason (15-11, 9-4) fell at St. Bonaventure 79-56. They now sit behind VCU (11-2) and Davidson (10-3) in the conference standings.
"St. Bonaventure played exceptionally well and shot exceptionally well," George Mason head coach Dave Paulsen said after the defeat, according to the Augusta Free Press. "We did not play well. These types of things happen in February on the road to good teams and we will be defined by how we respond."
Junior guard Justin Kier led all Patriots with 21 points, adding six rebounds in 38 minutes. Freshman guard Jordan Miller played 35 minutes and added 10 points and five boards.
The 6'6″ Miller was on track to redshirt this year before senior Jaire Grayer and sophomore Goanar Mar suffered season-ending injuries. He's averaging 9.5 points on 64.5 percent shooting and 5.3 rebounds per game across 10 contests, and he's scored in double figures in four of his last five.
In his first college game, he came off the bench to score 14 points and add two blocks and two steals in a January 13 victory over Rhode Island. He's started every game since.
"[Miller's] been killing it in practice for a long time," Patriots sophomore guard Javon Greene said after the win over URI, according to Fourth Estate. "It wasn't a surprise from him. He just came up to play when his name was called, and he had a terrific game. We were all hype for him. In the locker room, we were just jumping on him telling him he played a great game. Hopefully, he brings this energy for the rest of the season, cause we're going to need it."
US inequality is only getting worse, and the 'dynastic wealth' bemoaned by Warren Buffett may be one of the reasons why
Publisher:
business insider
Saturday, 23 February 2019 12:00
Income inequality has increased in the US over the years, and many consider generational wealth to be one of its key causes.
The fortunes of US family dynasties have been on the rise, and some rich families are taking advantage of new tax laws that make it more flexible for them to pass money on to their heirs.
Some billionaires are thinking twice about how they're tackling generational wealth; Bill Gates and Warren Buffett plan to give most of their money away through the Giving Pledge, instead of keeping it in the family.
The median American family owns just over $80,000 in household wealth, while 15 family dynasties own a combined $618 billion.
That's according to the left-leaning Institute for Policy Studies' Billionaire Bonanza report, which examined the growing concentration of wealth in the US by looking at 15 dynastically wealthy families from the Forbes 400 list and data from the Federal Reserve Survey of Consumer Finance.
"Each of these family's wealth comes from companies started by an earlier generation, either a parent or more distant ancestor," states the report. "Each of them also represents a wealth dynasty passing generation to generation free from interruption."
Since 1982, the combined wealth of three families — the Waltons, the Kochs, and the Mars — increased by 5,868%, while the median household wealth over the same period decreased by 3%. The families' combined wealth totals $348.7 billion, quadruple the median wealth of US families.
Read more: The 25 richest American families, ranked
"A lot of folks don't like to acknowledge the big leg up they get in things like buying a house or avoiding significant student debt as a result of generational wealth," Josh Hoxie, director of the Project on Opportunity and Taxation at the Institute for Policy Studies, told Business Insider.
"That leads to big problems when other people who don't have generational wealth look around and wonder why they're so far behind," he continued. "The reality is that the top indicator for economic prosperity is not hard work or intelligence, it's the family you're born into."
Generational wealth is seen as a key contributor to the gap between the rich and the poor
From 1978 to 2012, the amount of wealth among the richest .1% of families in the US grew from 7% to 22%, according to a University of California, Berkeley study.
That figure nearly doubles to 40% when looking at the wealthiest 1% of American households, according to a paper published in 2017 by the National Bureau of Economic Research.
"Today's extreme wealth inequality is perhaps greater than any time in American history," Hoxie wrote in the Billionaire Bonanza report. "This is largely the result of rapidly growing wealth dynasties and a rigged economy that enables the ultra-wealthy to grow their wealth to never-before-seen highs."
In 2015, the income the bottom 99% of families took home was, on average, 26.3 times less than the top 1% of families, according to IRS data reported by the Economic Policy Institute, a nonprofit and nonpartisan think tank.
From 1980 to 2014, income doubled for the top 10% of earners, tripled for the top 1%, and quadrupled for the top .1%, according to The Quarterly Journal of Economics' "Distributional National Accounts: Methods and Estimates for the United States."
Read more: Calls to 'abolish billionaires' raise eyebrows, but they've been a long time coming
In an attempt to even the playing field between the richest and poorest Americans, a number of wealth-tax proposals have been introduced in 2019. Rep. Alexandria Ocasio-Cortez suggested a 60% to 70% top tax rate for Americans earning $10 million or more. Sen. Elizabeth Warren introduced a plan to levy a 2% tax on wealthy Americans' assets over $50 million and 3% for assets over $1 billion. Sen. Bernie Sanders' "For the 99.8% Act" would impose a graduated scale for the estate tax that increases to a 77% rate for assets in excess of $1 billion.
And the idea of abolishing billionaires reached a boiling point with a column by Farhad Manjoo in the New York Times in early February.
New tax laws increase flexibility for passing down wealth
Passing wealth down from generation to generation usually happens through a trust.
Most families establish revocable living trusts (meaning they can be changed) as the centerpiece of an estate plan that becomes irrevocable (meaning they can't be amended) upon their death, Michael Rosen-Prinz, a partner in the Private Client Practice Group at McDermott, Will & Emery who works with ultra high-net-worth clients, told Business Insider.
But recent tax reform has allowed for more flexibility in estate planning, Alicia Waltenberger, the director of wealth planning strategies at TIAA Institute, told Business Insider.
President Trump's Tax Cuts and Jobs Act doubled estate tax exemptions and gift tax exemptions. An estate tax is a tax on money or assets transferred upon the trustor's death, whereas a gift tax is imposed if the transfer occurs while the trustor is living. Several states have a separate state-level estate or inheritance tax.
An individual can transfer over $11 million in assets, and married couples more than $22 million, before being subject to federal estate taxes and federal gift taxes, according to Rosen-Prinz. The exemption amount is set to be halved at the end of 2025, and is subject to changes in new tax legislation, he said.
"The IRS has made it clear that if the gift and estate tax exemption is reduced, it will have been a 'use it or lose it' situation," Rosen-Prinz said.
Sheltering taxes — methods to reduce one's tax liability — leaves more money for families to pass on to other family members, who can use it to grow their wealth if they choose.
Consider Sheldon Adelson, CEO of casino company Las Vegas Sands who has an estimated net worth of $35.3 billion. From 2010 to 2013, he passed on $7.9 billion to his heirs while escaping $2.8 billion in gift taxes, The Washington Post reported.
"Some families with substantial wealth are using lifetime gifts as seed funding for irrevocable trusts, and then selling interests in closely held businesses and real estate at a discounted value to those trusts to further reduce the value of their taxable estates," Rosen-Prinz said.
Read more: 7 strategies rich people use to pay less in taxes
"Gifting can be done for a variety of reasons," Waltenberger said, "including non-taxable reasons such as having the ability to see the enjoyment and use of the gifted assets now during lifetime, and taxable reasons such as shifting of assets expected to appreciate in the future, so that that appreciation happens in the hands of others, not us where it may be subject to potentially higher income tax rates and/or estate tax at some point."
These tactics are often viewed as the root of massive family wealth, widening the gap between America's rich and poor.
Some of the superrich are thinking twice about how they pass down wealth
The superrich are beginning to think twice about how they're passing wealth to their heirs, according to Rosen-Prinz.
"The previous generation's plan to just transfer as much money tax free down the family tree is being reconsidered in favor of a more nuanced approach based on the personalities and circumstances of the beneficiaries," Rosen-Prinz said.
Older generations may think about limiting the access their children will have to family wealth thanks to highly visible heirs and "trust fund babies" flaunting their wealth on social media, he added, and might include provisions to ensure that the trust can be modified in the future.
"Often, charities or 501(c)(4) social welfare organizations are included as additional discretionary beneficiaries — both to fulfill philanthropic wishes of the settlor and also as 'overflow valve' for additional wealth that may not further benefit the human beneficiaries of the trust," Rosen-Prinz said.
Or, the superrich could take a cue from high-profile billionaires Bill Gates and Warren Buffett.
Bill Gates, who has an estimated net worth of nearly $96 billion, and his wife, Melinda, created the Giving Pledge, in which wealthy individuals agree to donate the majority of their money. So far, 189 billionaires, or would-be billionaires, have joined.
The Gates themselves plan to leave only a fraction of their wealth to their children.
And Warren Buffett, the third-wealthiest person on the Forbes 400, pledged his entire fortune to charity and taxes. Buffett has been vocal about his efforts to reduce the vast wealth sitting in the hands of a few influential people.
"Dynastic wealth, the enemy of a meritocracy, is on the rise," Buffett said in 2007. "Equality of opportunity has been on the decline. A progressive and meaningful estate tax is needed to curb the movement of a democracy toward plutocracy."
SEE ALSO: Bill Gates says the politicians proposing 70% income tax rates for the superrich are 'missing the picture'
DON'T MISS: Billionaires who hate Alexandria Ocasio-Cortez's 70% tax on the superrich are adamant it will hurt the economy — but history suggests otherwise
Join the conversation about this story »
NOW WATCH: What it's like to do your own taxes for the very first time
<< < Prev 1 2 3 4 5 6 7 8 9 10 Next > >>