Woman gets jail sentence for making 10 false rape claims against 2 men
Publisher:
TheBlaze
Saturday, 01 October 2022 20:04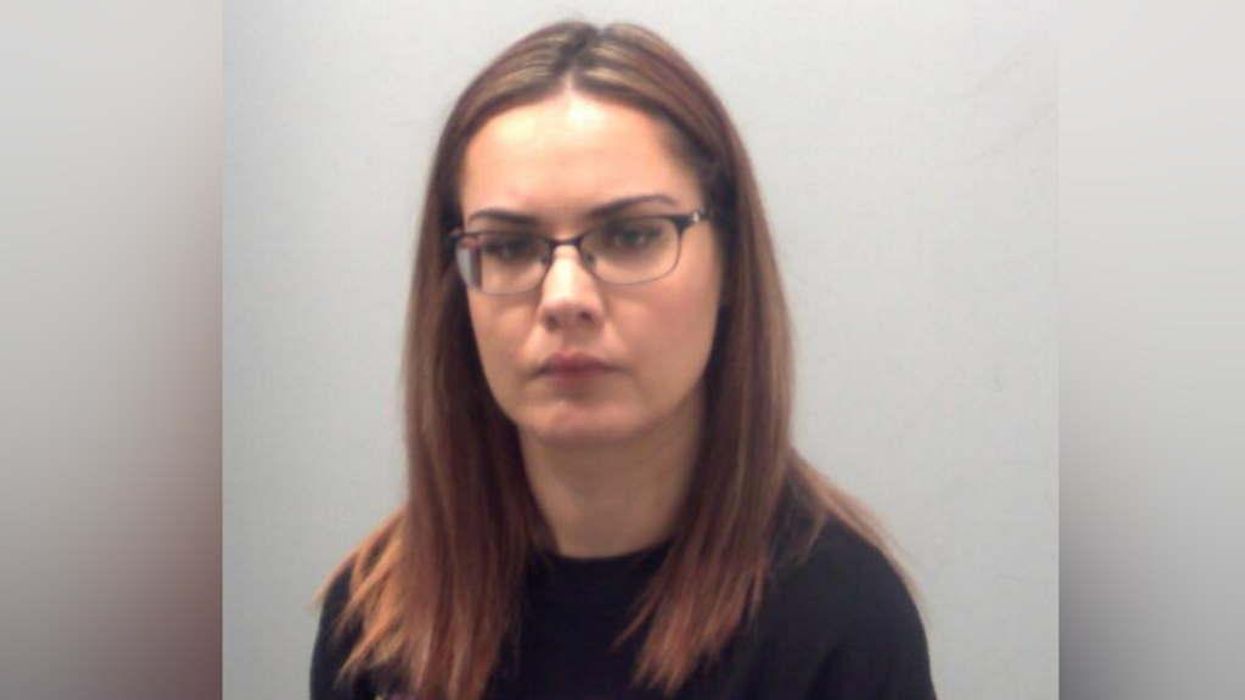 Police in the U.K. launched 60 investigations into allegations that two men raped a British woman. However, now the woman who claimed to be a sexual assault victim is going to jail after the rape accusations turned out to be false, according to police.
Cathy Richardson, 35, filed criminal complaints against two men between January and May of last year. One of the men she accused of rape was arrested and underwent a forensic examination.
"One of the men even agreed to have a GPS tracking tag fitted to his ankle which would send an alarm to police if it was destroyed or taken off," the Essex Police Department stated. "On a number of occasions, data from the tag was analyzed and showed he was not in the area when Richardson said the attack had taken place."
Both men were able to provide evidence that they were not anywhere near the alleged crime scenes where Richardson claimed the sexual assaults took place.
Investigators analyzed surveillance camera video, mobile phone data, and information from automatic number plate recognition (ANPR) cameras. Authorities came to the conclusion that the alleged assaults never occurred when and where Richardson claimed.
Richardson was arrested on May 28, 2021. She was charged with perverting the course of justice.
The Essex woman admitted to 10 counts of fabricating sexual assaults at Salisbury Crown Court on May 23, 2022.
Essex Police detective inspector James Holmes – who led the investigation – said, "Whenever an allegation of rape or sexual assault comes to us, our starting point is to believe the person making that claim."
"To begin with, Cathy Richardson's claims were no different, and we carried out our inquiries with compassion and empathy," Holmes continued. "However, it quickly became clear the allegations Richardson had made were not what they seemed. Her claims do a great disservice to victims of rape and sexual assault who need our help and support."
Holmes noted that the rape allegations had a "huge impact on the lives of the two men she had accused."
"Her allegations led to a significant number of investigations which for our officers, taking up a huge number of time and resources which we would have preferred to have directed towards helping genuine victims who really do need us," he continued.
Holmes concluded that he hoped that the fake rape accusations do not hurt future sexual assault victims from coming forward to authorities.
"I want to reassure you that you will be believed, we will support you, and we will investigate what has happened," Holmes said.
How to get out of annoying group texts on iOS and Android
Publisher:
Mashable
Saturday, 01 October 2022 20:02
Anyone who's gotten stuck in an unwanted group text knows how terrible it can be. Your phone blows up uncontrollably, and all you can do is hope the thread eventually quiets down.
Luckily, Apple added support way back in iOS 8 to easily remove yourself from an iMessage Group, and it's still here in iOS 16.
Android finally started offering an iMessage equivalent called Chat for all users in 2019. You can't leave a group message as you can an iMessage. But you can mute future updates so your phone doesn't keep alerting you every time someone responds to the group conversation.
Below, we'll walk you through how to opt out of a group text on your iOS and Android devices.
How to leave group texts on iMessage
1. Open the group text you want to leave
Remove yourself from group texts on iOS
Credit: Apple
First step is to open the Messages app in iOS and select the Group message you'd like to leave.
2. Select the "Info" button
Step 2 for how to get out of group texts on iOS
Credit: Apple
You'll want to tap right under the status bar on the images or initials of those in the Group chat. This will open a new drop-down menu, and you'll select the "info" button
3. Select "Leave this Conversation"
Remove yourself from group texts on iOS in three steps.
Credit: Apple
Tapping the "info" button will bring you to the details section. Just select "Leave this Conversation" at the bottom of the screen, and you will be removed.
If the "Leave this Conversation" option is not shown, it means someone in the group text does not have iMessage on or isn't running the latest version of iOS. If that's the case, you won't be able to leave the conversation. The workaround is either to delete the message or mute notifications by selecting "Hide Alerts."
How to leave group texts on Android
For Android users, Chat does not allow users to leave a conversation entirely. Instead, you'll need to mute the conversation (Google calls this "hiding" the conversation). The conversation will still live on in Chat, but your phone won't be constantly going off every time someone responds.
To mute a group text in Android, follow these steps:
1. Tap the group conversation.
2. At the top, tap the down arrow, then select "Hide Conversation."
If there's just one major offender on the group text, you unfortunately can't hide updates only from them. You must hide the entire group conversation. However, you can block that person from messaging you directly.
Wordle today: Here's the answer, hints for October 2
Publisher:
Mashable
Saturday, 01 October 2022 20:00
It's the first Sunday of the spooky season, and there's a brand new Wordle. But if you've used all your brain cells this week and are struggling with today's puzzle, never fear — we're here to help every day.
If you just want the answer, you can jump straight to the end of this article for October 2's Wordle solution. If you'd rather work through it yourself, keep reading for some tips, tricks, and clues.
Where did Wordle come from?
Wordle was initially created by engineer Josh Wardle as a gift for his partner, though it quickly spread until it became an international phenomenon. Thousands of players across the globe tackle Wordle each day, with some fans even having created alternate versions of the daily word puzzle game. These include battle royale format Squabble, music identification game Heardle, and variations like Dordle and Quordle that make you guess multiple words at once.
The popularity of Wordle even reached such heights that the New York Times bought it earlier this year, while TikTok creators live-stream themselves playing it.
What's the best Wordle starting word?
The goal of Wordle is to have fun, and there's no right way to have fun. Just choose whatever starting word feels right to you, and don't let anyone shame you for it. However, if you want to take a more strategic approach, we have a few ideas to help you pick a word that will spark joy. One tip is to select a word that includes at least two different vowels, plus some common consonants like S, T, R, or N.
What happened to the Wordle archive?
The entire archive of past Wordles used to be available for anyone to play in glorious days gone by. Unfortunately it has since been taken down, with the website's creator stating it was done at the request of the New York Times.
Is Wordle getting harder?
If you're finding Wordle too easy, you can try enabling its Hard Mode to give your brain a tougher challenge. But Wordle isn't getting any harder by itself — it's the same difficulty that it's always been.
Why are there two different Wordle answers some days?
Wordle is a fun, collective experience specifically because everyone's solving for the same word every day. Occasionally, though, Wordle will accept two different solutions as correct on the same day. This is because the New York Times made changes to the Wordle word list after acquiring it, and sometimes swaps out words from the original list. To ensure you're getting the right answer every day, refresh your browser before you play — the site will save your streak.
Here's a subtle hint for today's Wordle answer:
A thread.
Does today's Wordle answer have a double letter?
Not today!
Today's Wordle is a 5-letter word that starts with...
The letter... T.
What's the answer to Wordle today?
Get your guesses in — it's the last call before we reveal the answer to today's Wordle!
Are you ready?
The solution to Wordle #470 is...
TWINE.
Potential Trade Sends Steelers a $57 Million Former Pro Bowler
Publisher:
Heavy.com
Saturday, 01 October 2022 19:59
The Pittsburgh Steelers could be the perfect landing spot for a former Pro Bowler.
As noted by Bleacher Report's Alex Ballentine, Atlanta Falcons linebacker Deion Jones is one of several star players who is an ideal trade candidate before the deadline on Nov. 1.
Jones — who is currently on injured reserve and has yet to play a game in 2022 due to offseason shoulder surgery — could find a fit in the Steelers. Ballentine argues that Pittsburgh's lackluster run defense is the main reason why they should pursue the former Pro Bowl linebacker.
"The Pittsburgh Steelers should also take a long look at Jones—at least if they hope to remain in the playoff mix as well," says Ballentine. "The Steelers were gashed on the ground (171 yards) by Cleveland in Week 3 and rank 28th in rushing yards allowed this season (142.7 per game). Head coach Mike Tomlin's 15-year streak of avoiding losing seasons will be in serious jeopardy if Pittsburgh can't start to stop the run."
---
Steelers' Run Defense is One of Team's Weak Areas
Ballentine isn't exaggerating. After producing a stellar 79.1 defensive grade during their Week 1 victory over the Cincinnati Bengals, the Steelers' defensive unit has dropped off big time following the loss of T.J. Watt. Pittsburgh produced a 63.8 defensive grade in Week 2 and a 48.7 grade versus the Cleveland Browns in Week 3.
Through the first three games of the season, the Steelers have produced a 60.8 run defensive grade, ranking 16th in the league.
Jones was a popular name thrown around in trade rumors entering the season. In fact, the rebuilding Falcons shopped the 27-year-old during the offseason, but they were unable to find a trade partner.
Via Jeff Schultz of The Athletic:
"The Falcons have failed in attempts to this point to trade LB Deion Jones but have decided not to cut him, a source said, believing he won't be a distraction to team and salary cap savings are minimal," reported Schultz on Aug. 1. "The team continues to monitor Jones' attitude and rehab from shoulder surgery."
---
Jones' Restructured Deal Makes Him Appealing Trade Target
Jones had previously signed a four-year, $57 million contract with the Falcons prior to the start of the 2019 season. However, Atlanta restructured the veteran linebacker's contract to where he has just a $1.1 million base salary for the 2022 season, as Ballentine notes.
"The restructured deal means that Jones now has an easily tradable $1.1 million base salary in 2022," says Ballentine. "The question is whether Atlanta would move him now that it has found a win and perhaps a chance to make some noise in the NFC South. A lot will hinge on how the team fares over the next couple of weeks."
It's clear that if the Steelers have any hopes of contending for the playoffs this season, they'll have to ride their defensive unit. The offense — led by journeyman quarterback Mitch Trubisky — is stagnant and currently ranks 19th in points per game.
Shoring up the defensive unit by adding a proven linebacker in Jones — he's racked up at least 100 tackles in each of his full seasons since 2016 — gives the defense a chance to be one of the better defensive units in the league.
Contract with Florida Department of Education Opposed


Publisher:

OpEdNews


Saturday, 01 October 2022 19:59



A unanimous vote by the Northridge East Neighborhood Council urges the City of Los Angeles to investigate if the deal signed by the LAUSD with the Florida Department of Education violates the civil rights of Los Angeles students.
<< < Prev 1 2 3 4 5 6 7 8 9

10

Next > >>