Disgraced financier Jeffrey Epstein reportedly had close ties to Barclays CEO Jes Staley and multiple Wall Street executives
Publisher:
business insider
Tuesday, 23 July 2019 06:46
Jeffrey Epstein, the disgraced financier charged with sex trafficking of teenage girls this month, had personal relationships with some of Wall Street's most powerful executives, according to The New York Times.
Epstein referred dozens of clients to James "Jes" Staley, a former JPMorgan executive who is now CEO of Barclays, provided personal tax services to Apollo Global Management founder Leon Black, and invested millions with Glenn Dubin, co-founder of Highbridge Capital Management.
Epstein received a visit from Staley while he was serving time for soliciting prostitution from a minor, sat on the board of Black's family foundation, and attended the Dubins' Thanksgiving party in 2009.
Jeffrey Epstein, the disgraced financier charged with sex trafficking of teenage girls this month, had close personal relationships with some of Wall Street's most powerful executives, according to The New York Times.
Epstein "managed to affix himself to a handful of prominent Wall Street veterans," the Times reported. He "funneled dozens of wealthy clients" to James "Jes" Staley, a former JPMorgan executive who is now CEO of Barclays, the newspaper said.
Epstein provided tax and estate-planning services to Leon Black, head of private-equity titan Apollo Global Management, despite lacking expertise in those fields. He also invested millions with Glenn Dubin, co-founder of Highbridge Capital Management, one of America's largest hedge funds.
Epstein was a client of JPMorgan's private bank, which was run by Staley in the late 1990s. He referred wealthy people to Staley, who converted dozens of them into clients. Epstein also connected Staley with Dubin, laying the groundwork for JPMorgan's purchase of a majority stake in Highbridge in 2004, and Dubin and his co-founder becoming JPMorgan employees, the Times reported.
Staley and JPMorgan continued to work with Epstein for years after he pleaded guilty to soliciting prostitution from a minor — a period during which he oversaw an elaborate sex trafficking operation, according to prosecutors. For example, Staley visited Epstein at his Palm Beach office while he was serving his 13-month sentence, the Times reported. JPMorgan only cut ties with Epstein around 2013, when Staley left the bank and Epstein stopped being a client.
A Barclays spokesman referred Business Insider to the statement to the Times, where the bank said: "Mr. Staley has never engaged or paid fees to Mr. Epstein to advise him, or to provide professional services, either in his various roles at JPMorgan, or personally." A JPMorgan spokesman declined to comment to Business Insider.
Read more: A billionaire hedge fund manager and his wife maintained social and charitable ties with Jeffrey Epstein, even after he went to jail for prostitution
Apollo founder Black met with Epstein at his Manhattan townhouse, even after Epstein's guilty plea. Black appointed Epstein to the board of his family foundation in 2000, where he served until 2012, according to public records. Epstein also invested in an environmental company along with Black and his four children, and an investment vehicle owned by Black contributed $10 million to one of Epstein's charities, the Times said. The Times did not quote Black's response to the allegations, and Black has not responded to previous attempts by Business Insider to reach him for comment.
As for Dubin, Epstein invested $10 million in Highbridge and withdrew $30 million a few years later. Dubin also advised Epstein to invest in a hedge fund run by Daniel Zwirn, which turned his $80 million into as much as $140 million at one point. Epstein also joined the Dubins at their Palm Beach home for Thanksgiving in 2009.
The "Dubins are horrified by the new allegations" against Epstein, a family spokeswoman told the Times, adding that Dubin's business relationship with Epstein was "extremely limited" and the Dubins believed Epstein had rehabilitated himself and gave him a second chance.
While Epstein clearly had an extensive professional network, he falsely claimed ties to Tesla founder Elon Musk, former Treasury secretary Lawrence Summers, and Microsoft co-founder Bill Gates, the Times said. He also tried to win the business of Nicholas and Thomas Pritzker, two heirs to the Hyatt fortune, but was unsuccessful.
Epstein has plead not guilty to charges of sex trafficking.
SEE ALSO: A Manhattan mansion, a ranch in New Mexico, a private jet, and a black stuffed poodle on a Steinway. Here's a look at the assets of Jeffrey Epstein.
Join the conversation about this story »
NOW WATCH: This is the shortest route for a road trip across the US to see 50 national landmarks
Spurs great Tim Duncan returns to team as assistant coach under Popovich


Publisher:

FOXNews


Tuesday, 23 July 2019 06:45



Future NBA Hall of Famer Tim Duncan is back with the team he helped lead to five league championships, taking a job as an assistant coach under Gregg Popovich. Duncan, the Spurs' all-time leader in scoring and rebounds, came back to the team on Monday in a move announced with little fanfare and with a self-deprecating comment from Popovich.
US sanctions on Chinese oil trader 'illegal': Beijing


Publisher:

Raw Story


Tuesday, 23 July 2019 06:43



China on Tuesday called US sanctions against Chinese companies "illegal", a day after US Secretary of State Mike Pompeo announced he was putting a leading oil importer on a blacklist. Pompeo said Monday that the US was imposing sanctions on Zhuhai Zhenrong and its chief executive Li Youmin as part of a "maximum pressure campaign" […]
Tue Jul 23 '19 Announcement from The RIVIERA I Best Waterproof Daily Backpack
Publisher:
Indiegogo: Announcements
Tuesday, 23 July 2019 06:42
Dear Contributors and friends,
we are finally back with an update!
Please accept my deepest apologies for such a long time without any news!
The Riviera backpack was MOW's first campaign, and with your help it totally blew us away!
We have reached 54 different countries and received hundreds of messages with great feedback...None of this could have been possible without your help.
Thank you so much for your trust, cooperation and understanding!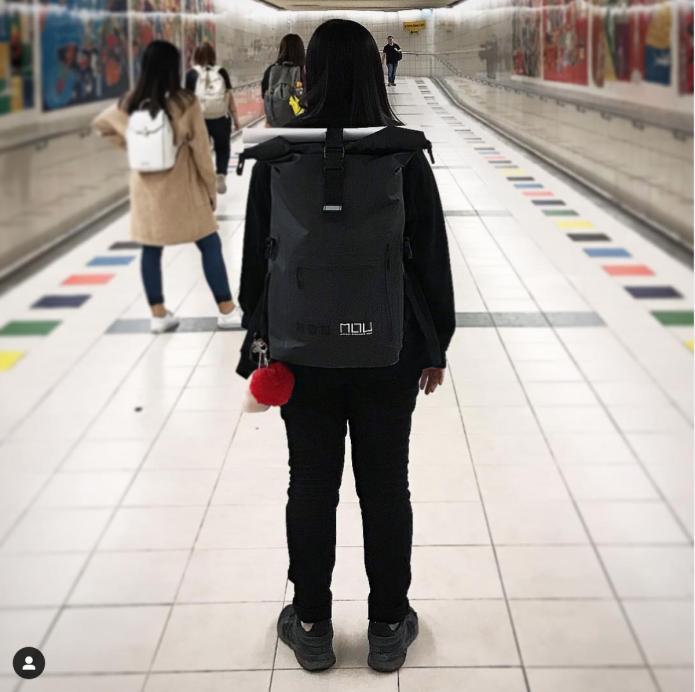 We began to ship out your rewards at the end of September 2019 compliting 95% of them by the end of October/November 2018. 3 months after having received the collected funds. It has been a long, challenging, stimulating, intense, incredible adventure.


For me it is much more than creating a product

. It was a very personal experience within

unexpressed abilities, forgotten dreams, and strong emotions.




Not only a material struggle to win many industrialization battles: from fabric limits to settling a new production line, but also an introspective journey into what one person can achieve.
It was a priceless upgrade and again thank you; each one of you helped this project come to life.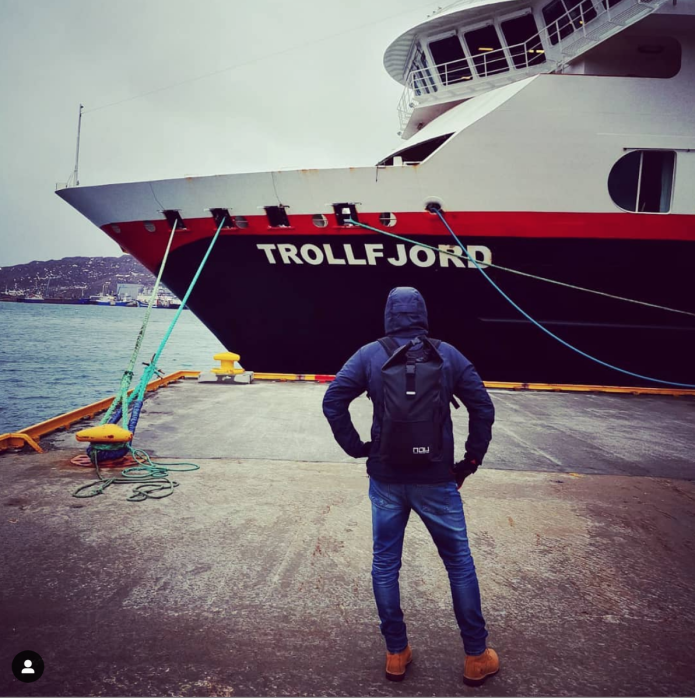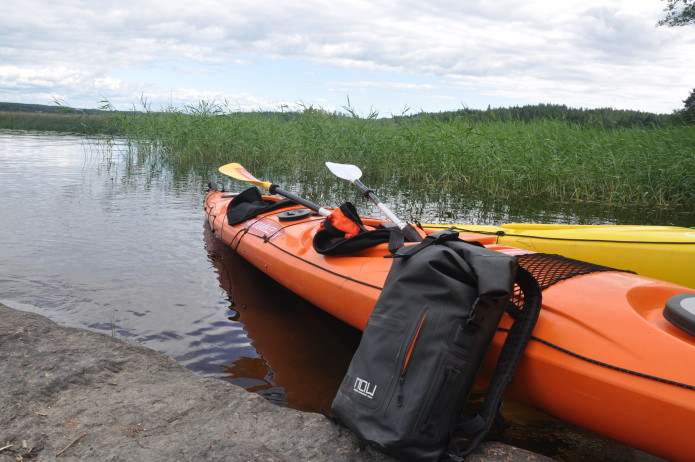 Of course to design, develop, manufacture, and ship a new product form scrap in about 3 months was not an easy job. It is a 1000% challenge that totally takes you away from every aspect of your life (professionally and personally).

Yes we have made some mistakes and we are very sorry about that: delivery (time and cost), miscalculating fund transfers, under evaluating after sales, delays and sometimes not communicating well with logistics and tracking numbers with final receiver.
All good lessons!!!
Challenges that with your kind cooperation we did overcome and we will overcome!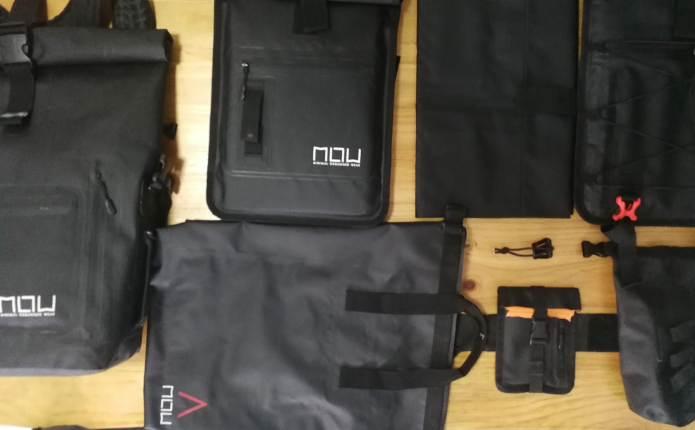 Unfortunately what was supposed to be a startup phase, ended up to be a single person marathon to keep my word and pay back the amazing trust and support we received on the way.

Months have been quite dark

, without the

written support

and

kind words given by some of you

, I would have definitely ended up seriously ill.


After a heavy burnout, I am back in full force, not only to assist you here with Riviera but to continue this highlighting path of creating Minimal Organised (Technical) Wear. Riviera is still a great waterproof pack, after testing many competitors, we still confirm one of the best watertight solution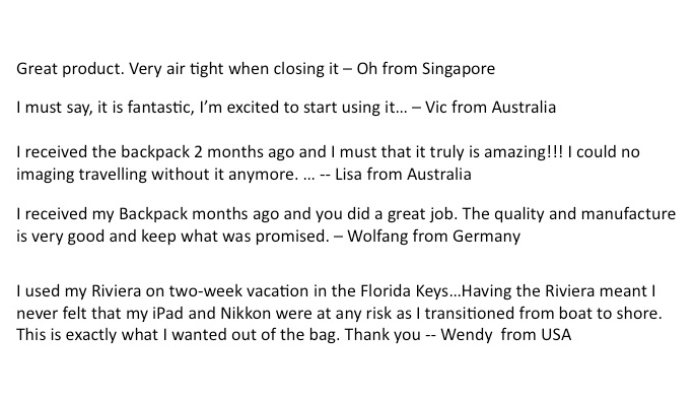 We have done our best to supply the best product yet from your incredible feedback we found lots of useful information on where and how to improve the pack...Perfection is a moving target and we aim to reach it! So thank you for every single constructive criticism.

Here again our old and best recommendations for a correct use: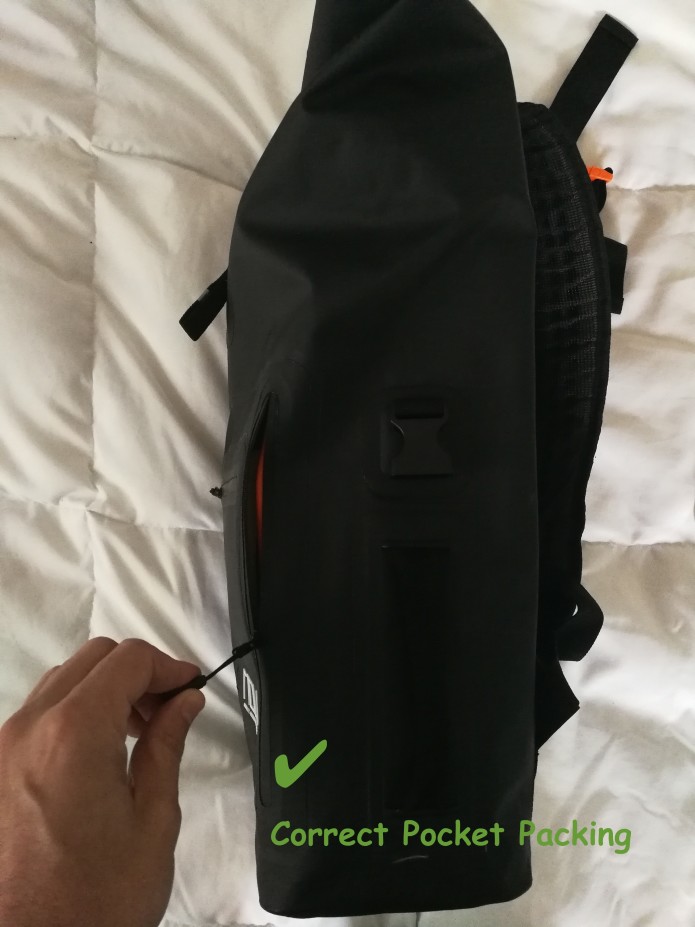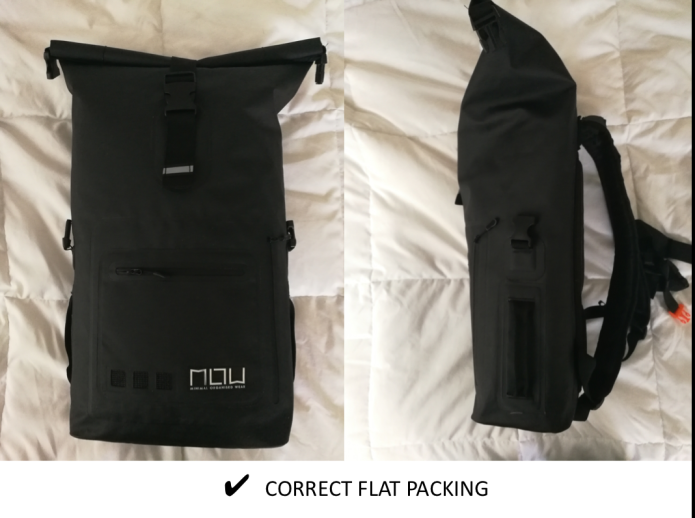 In case you have faced any slider failures, we are happy to inform you that in any negative side there is a positive one, MOW slider can be easily substitute with same #3 slider:
For any quality problem please write us at: mowstarup@gmail.com - Please remind us your #contributions numbers, full name and problem descriptions.
For logistic problems please contact us immediately at: logistic.mow@gmail.com - Remember to explain your situation: #contributions number, full name and missing parts/color or detailed information.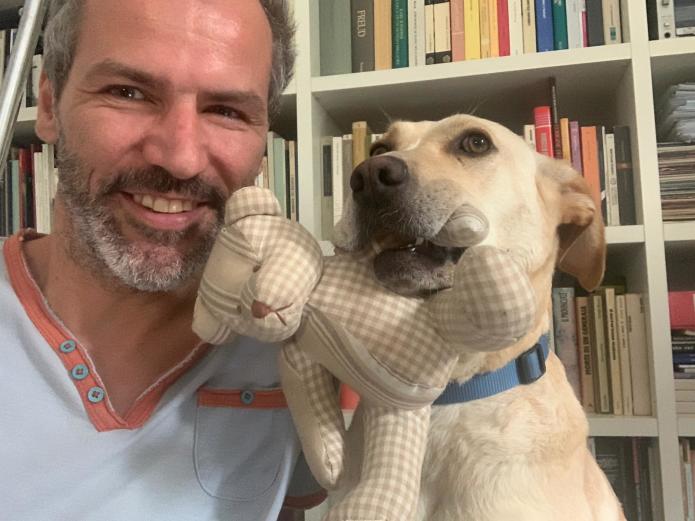 Thank you so much again to make this amazing roller-coaster possible! You are amazing and we are looking forward to knit new dream in to reality together!
Sincerley yours,
Jacopo and Nina
MOW Minmal Organised Wear
Tue Jul 23 '19 Announcement from Cat and Meringue - Plush Toys
Publisher:
Indiegogo: Announcements
Tuesday, 23 July 2019 06:42
Hello!
There are still a couple of you who pledged at a tier that includes 'Personalised Artwork' who haven't got in contact to let me know what you would like your artwork to be of.
Sadly I can't send out the rest of your reward (your plushies, or plushies and book) until I have this information as I can't afford to split your order and pay for two rounds of postage.
I have sent a few reminders to the email address you provided when you pledged, but if your email address has changed and you haven't seen those, please reply here or email me direct at nichangell@hotmail.co.uk and let me know what you would like in your artwork.
If I haven't heard from you in a month's time (by 23rd August) I will send out your pledge rewards without the artwork. If at a later date, you still want your artwork, I can send you a digital copy of it, or if you're willing to pay postage (it should only be a small amount) I will send the original out to you!
Hope to hear from you soon!
Nich x
MipTV Organizers Unveil Transformation Plan for 2020


Publisher:

Variety


Tuesday, 23 July 2019 06:38



MipTV is moving inside the Palais des Festivals in Cannes as market organizers attempt to ensure that the April vent remains relevant in the face of falling attendance, increased competition and wider industry changes. Reed Midem organizes MipTV and its better-attended sibling, Mipcom, in October. After this year's MipTV, it reached out to distributors, many […]
<< < Prev 1 2 3 4 5 6 7 8

9

10 Next > >>