Learn how to make 3D models by taking this online course that's on sale today
Source:
Mashable
Friday, 19 January 2018 15:50
Heads up: All products featured here are selected by Mashable's commerce team and meet our rigorous standards for awesomeness. If you buy something, Mashable may earn an affiliate commission.

So you dropped a ton of cash on a 3D printer. Now it's time to learn how to use it.

If you're looking to learn how to create 3D models, then you might want to take a look at this online course for Blender, a popular 3D model creator, that's on sale today.

This Blender tutorial is perfect for complete beginners and designers who want to develop more skills. As the course informs you on the basics of 3D modeling, effects, and animation, it encourages you to apply those skills in real time through various projects. The course is also regularly updated to respond readily to student suggestions. Read more...

More about 3d Printing, Makerbot, Blender, 3d Printing Technology, and Mashable Shopping
There have been 17 government shutdowns in modern US history — here's how they went down
Source:
business insider
Friday, 19 January 2018 15:50
The deadline to avoid a government shutdown is fast approaching.
The federal government has entered a shutdown 17 times since the modern budgeting process began.
Most of those times the shutdown has been short and not involved employees being sent home, but that has changed in recent shutdowns.
---

With the Senate at an impasse and the Friday-night deadline looming, the odds of a partial shutdown of the federal government are growing by the minute.
If the federal government does enter a shutdown, it will be the 18th since the Budget Act of 1974 brought in the modern funding process.
Most of these shutdown weren't severe, with 10 of the 17 lasting five days or fewer, and eight lasting three days or fewer.
Additionally, most of these shutdowns did not affect federal employees. In the event of a shutdown, employees can be placed on furlough, meaning they do not report to work or get paid. In 10 of the previous shutdowns, employees were not placed on furlough.
Sending employees home has become more frequent in recent shutdowns, with furlough occurring during each of the last four shutdowns and six of the last seven.
Unique to the possible shutdown on Friday is the fact that there has never been a shutdown during which employees were placed on furlough while one party controlled both chambers of Congress and White House.
Republicans can't force a bill through since Democrats can filibuster any funding bill in the Senate, but the shutdown would still be historic.
Here's a breakdown of all the previous shutdowns:
SEE ALSO: Here's what happens if the government shuts down tonight
Join the conversation about this story »
NOW WATCH: A reporter who met with the former spy behind the Trump-Russia dossier explains why it's not 'fake news'
Trump administration is completely unprepared for a shutdown


Source:

Daily Kos


Friday, 19 January 2018 15:50





The guy who would be nominally responsible for the government to continue to operate should a shutdown happen—Office of Management and Budget Director Mick Mulvaney—is basically in the job part-time. He's spending his time on his other job, dismantling the Consumer Financial Protection Bureau. So it's not much of a surprise that government agencies are completely in the dark about what happens at 12:01 Saturday morning if a deal isn't reached.

"I think the most frustrating aspect of this all is the total lack of communication from anyone in management," said a U.S. Department of Agriculture employee. […]

Of the dozens of federal employees HuffPost spoke with, many said that as of Friday morning, they had received no guidance from the leadership of their departments. Others had, but only very recently.

Mid-morning Friday, employees at the departments of Homeland Security, Interior, Commerce and State, among others, said they'd received notices telling them agency leaders were "working to update our contingency plans for executing an orderly shutdown of activities that would be affected by a lapse in appropriations."

In other words, just 12 hours ahead of a potential shutdown, some federal agencies were still figuring out what they were going to do.

Every agency is supposed to have a plan, submitted to OMB and approved by it, for how to deal with a shutdown—which employees are essential and which should be furloughed, etc. But 66 out of nearly 130 agencies haven't submitted those contingency plans.

"I just cannot imagine working at an agency without an updated contingency plan, without the days and weeks we spent working through the worst case scenarios of funding and staffing," said Melanie Newman, who worked at the Department of House and Urban Development and OMB under Obama. "It can only result in chaos."
Fri Jan 19 '18 Announcement from Levium: Natural Stress & Anxiety Relief Supplement
Source:
Indiegogo: Announcements
Friday, 19 January 2018 15:49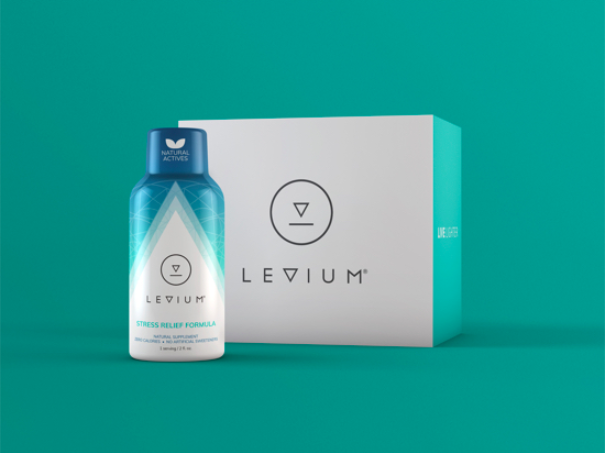 The Levium Team has been working diligently to deliver on time to our highly valued initial customers, and we are entering the home stretch!
As a young company with outsourced production, it can be a challenge to keep manufacturing partners on track. Our original delivery estimate did not account for formula improvements and a significant bottle upgrade - but we are still aiming to begin shipping orders in the next few weeks!
We are so grateful for your patience and trust that you will find our product worth the wait.
We look forward to helping you live lighter in 2018. And as always, don't hesitate to reach out to us with any questions!
Police report that Las Vegas shooter had child pornography on his computer
Source:
TheBlaze
Friday, 19 January 2018 15:48
Clark County Sheriff Joe Lombardo revealed a preliminary report Friday that  investigators found child pornography on the computer of Las Vegas shooter Stephen Paddock.
Paddock's attack from a Mandalay Bay hotel room left 58 concertgoers dead and hundreds more injured in the October mass shooting.
What about the child pornography?
According to an 81-page preliminary investigation report of the incident, several hundred photos depicting child pornography were discovered on a computer belonging to Paddock, which was located inside his hotel room.
A portion of the report, which Lombardo referred to during Friday's news conference, said:
Computer forensic analysis of a Dell laptop Model E5570 revealed numerous internet searches for open air venues. Additionally, several hundred images of child pornography were located on the computer's hard drive. The investigation into the source of these images is ongoing.
The computer also contained internet searches on "How tall is Mandalay Bay" and open-air venues such as Las Vegas' Fremont Hotel & Casino, Gary Reese Freedom Park, and the Discovery Children's Museum, which he searched twice.
Paddock isn't the only member of his family who possessed child pornography — his brother Bruce was arrested for child pornography in October.
Is there more?
Lombardo revealed that law enforcement officials do not plan to seek charges against Paddock's girlfriend, Marilou Danley, but admitted that the FBI has an open investigation into an unnamed person of interest.
Las Vegas law enforcement officials on Tuesday also said that law enforcement is looking into new charges of additional suspects. Lombardo was adamant, however, that Paddock was the only shooter.
Friday's news conference was the first that Lombardo and his department have held on the shooting since Oct. 13.
Sutherland Springs Crisis Actor Goes Crazy


Source:

Live Leak


Friday, 19 January 2018 15:48



Another email from another useless crisis actor has led to a phone conversation with the traitor continuing to attempt to sell the Sutherland Springs lie . Thanks for the invite you treasonous sellout and we'll see you soon ...
Where are all the sex toys for older adults?
Source:
Mashable
Friday, 19 January 2018 15:47
It isn't every day you see a sex toy on a billboard, and it's even more rare you'll see one in the hands of a person in their seventies.

But thanks to Grace and Frankie, the Netflix sitcom starring Lily Tomlin and Jane Fonda, that's when the show's third season premiered last year. The series, which centers around two friends who face many challenges while trying to create a vibrator for seniors, has brought to light an interesting real-life question: Where are all the sex toys for older people?

Last season followed the unlikely roommates as they conceptualized, prototyped, and focus-grouped the "Ménage à Moi." It's a vibrator made for and — perhaps more importantly — marketed to older women, particularly those who have a hard time using traditional models because of their arthritis.  Read more...

More about Netflix, Sex, Sex Toys, Vibrators, and Netflix Original
<< < Prev 1 2 3 4 5 6 7

8

9 10 Next > >>