'L&HH' Star K. Michelle Says Idris Elba Gives Great Oral Sex


Publisher:

TMZ


Tuesday, 18 December 2018 03:20



K. Michelle says she learned all sorts of business skills during her relationship with Idris Elba ... but the most important talents he showed her were in the bedroom.  The singer and 'Love & Hip Hop' star sat down with our…


Russian invaders decare war on cat


Publisher:

Live Leak


Tuesday, 18 December 2018 03:19



Frontline animals are valued not only for relieving stress, but also for their help in combat. Many times, the pets warned soldiers about attacks, when they heard saboteurs approach Ukrainian positions. Sometimes, they also gave their lives to save the servicemen. A monument to a cat who rescued a soldier during a fight has been set up in Avdiivka. Source: https://www.youtube.com/watch?v=hYQaYJhfo78
Box truck hits a pedestrian into a wall


Publisher:

Live Leak


Tuesday, 18 December 2018 03:19



(17th) in the afternoon, there was a tragic, terrorist crash in secretary town, South fully district, and the scene surveillance took the moment. {{file|t=eEB_1545121121}} {{file|t=azsFJ_1545123962}}
UNIFIL confirms that at least two tunnels crossed Israel border, violating UN resolution


Publisher:

Live Leak


Tuesday, 18 December 2018 03:14



The United Nations peacekeeping force UNIFIL on Monday declared the cross-border attack tunnels dug from southern Lebanon into Israel a violation of the UN resolution that ended the 2006 Second Lebanon War, saying it has confirmed that at least two tunnels crossed into Israel. It was the first such pronouncement about the tunnels from the peacekeeping group, formally known as the UN Interim Force in Lebanon. Earlier this month, Israel launched Operation Northern Shield, an effort to find and destroy attack tunnels that it says were dug under the border by the Hezbollah. In a statement, UNIFIL confirmed the existence of the four tunnels that Israel announced it had discovered along the border. The peacekeeping force said it ordered an independent investigations of the passages, which has so far found that at least two of the four penetrated into Israeli territory "These constitute violations of UN Security Council Resolution 1701," the statement said. UN Resolution 1701 called for all armed groups in Lebanon besides the country's military to remain north of the Litani River. Israel has for years claimed that Hezbollah has been violating Resolution 1701 by conducting military activities along the border. UNIFIL has largely rebuffed these allegations, and its announcement on Monday represented one of the few cases in which it has confirmed a violation of the UN resolution. "UNIFIL technical teams have undertaken a number of site inspections south of the Blue Line in order to ascertain the facts," the group said, referring to the armistice line that acts as a de facto border between Israel and Lebanon. ******************************************** Photo: IDF show UNIFIL commander Maj. Gen. Stefano Del Col a Hezbollah tunnel that penetrated Israeli territory from southern Lebanon Video: Soldiers of the Lebanon army confronting IDF troops at the border yesterday, with UNIFIL officials present
Tue Dec 18 '18 Announcement from Comper Smarkin, the Future of Skincare
Publisher:
Indiegogo: Announcements
Tuesday, 18 December 2018 03:12
Hello to the best community ever
Welcome to Comper Smarkin update, let's drive in.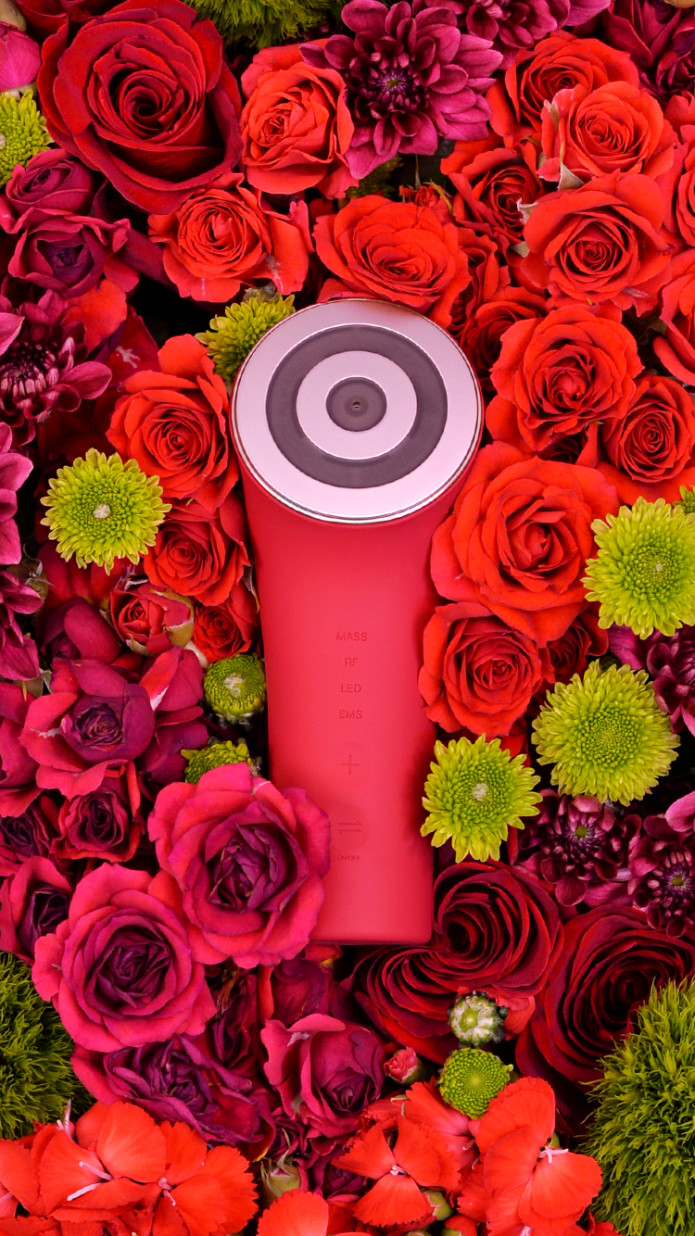 We would like to thanks everyone of you for all your help support and contributions to make this project successful.
It was a pleasant challenging experience here on indiegogo and for sure not the last one, all is happening because you guys, your names will be engraved in Smarkin history with all your questions, support and helps so thank you Jared, Giovanni, Elizabeth, Samantha, Lilly, Alex, Anjali, Geraldine, Paula, Danhills, Camille, Eva, Tj, Toby and all of our 309 backers, you are amazing.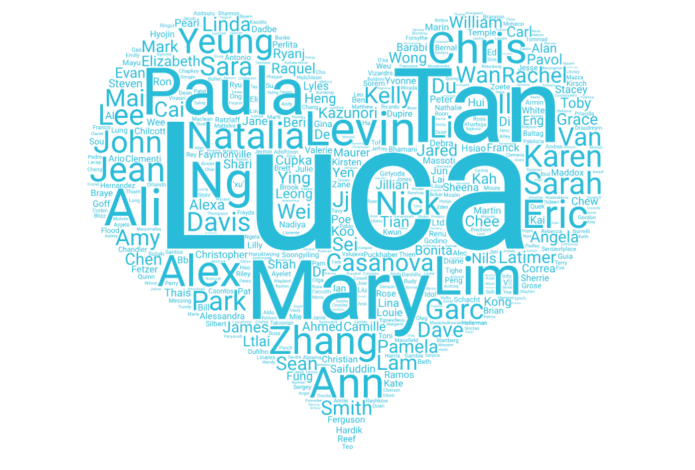 Survey results:
we have 248 backers who filled out the survey and a reminder will be sent to the backers who didn't fill it yet.
Colors pick:
All the colors pick was same as expected and here is some idea about colors choice for backers.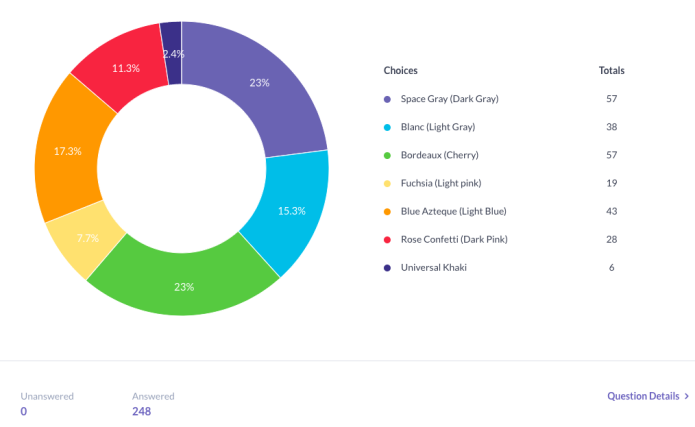 Important notice: for all backers whom didn't fill the survey please choose any colors you want except the universal khaki which have too low demand that don't meet the MOQ, we will provide for the 4 backers who choose it but it will be removed in future.
Shipping batch choices:
As we mentioned earlier all choice for December shipping batch who filled the survey within December 14th, will have devices delivered by December.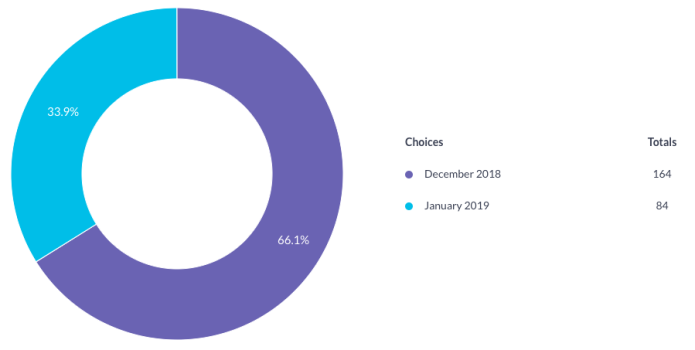 For the backers willing to get device in December but didn't filled the survey on time, we are working to find a solution for that and we will communicate next steps asap.
Backers whom didn't fill the survey:
Please fill out the survey so we can be able to prepare your package in advance, here is the link for the survey:
https://s.surveyplanet.com/G-oUOfZ_G
Missing information:
For all backers with missing phones number, zip code, city name and wrong address, we are trying to contact you by email please check spam box and correct information asap.
Shipping updates: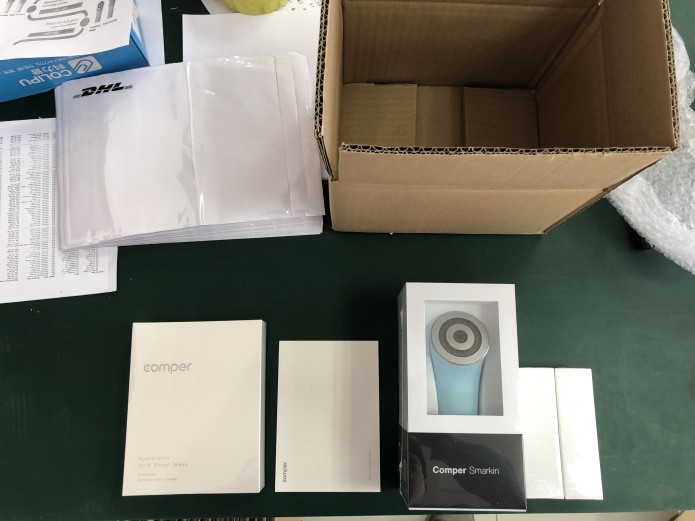 We did submit 156 backers information Friday 14th December 2018, now processing in clearance and certification as package include 2 HA Essence and Comper HA Sheet Mask and everything is going as planned.
Tracking numbers: we are just waiting the updated tracking numbers from DHL and as soon as we received we will send it to you, in meanwhile you will start receiving notifications from DHL.
Shipping notifications: We did purchase the notifications system service from DHL so our backer supposed to get notifications from DHL by SMS and email regarding the shipping process.
DHL or customs questions: DHL or customs may request some information of course depends on country, regarding invoice every package include a commercial invoice, but let us know if you need any assistance or any other information via our email service@comper.com
Extra fees: until now everything is under the control and we are working to get you Smarkin on time, but as you know there is always some minimum risk that you can be requested to pay VAT, importation fee or other costs that is not in our hand as it depends on countries and different from country to an other, for that here is our advice: please do not lose the time and proceed on payment before the holiday season otherwise you will not receive it on time, then you can contact us via email at service@comper.com and we will try our best to find a solution.
Purchasing extra HA Essence and HA Sheet Mask:
We are preparing to launch it soon on our website but the good news that we will launch it as well here on indiegogo as new perks and our backers will have an exclusive discounted price.
App latest news:
Please do not hesitate to let us know if there is any bugs or errors, we will try to update it as soon as possible.
As well we have a great news, we started developing Comper Health App with 4 new languages which will be ready within one month and new languages will include: Italian, Spanish, French and Arabic.
Comper's latest news:
We will be exhibiting in CES 2019 in Las Vegas, welcome to visit us in Health/Wellness area and meet our team there..
New cooperation: already several companies contacted us for B2B cooperation and the surprise was one of the most reputable super luxury brand requesting cooperation and possibility for co-branding, and that is because of you guys, so Thank you.
As well we can plan to schedule a live streaming in next weeks to discuss everything, just share the best time for you guys and let's meet up.
Thank you so much again
Comper Team
South Korea's CJ ENM Acquires Scandinavian Sales Company Eccho Rights


Publisher:

Variety


Tuesday, 18 December 2018 03:10



South Korean powerhouse CJ ENM has acquired a majority stake in Stockholm-based rights management and sales company Eccho Rights. A leading entertainment and merchandising company in Asia, CJ ENM will give Eccho Rights the ressources to expand its global footprint across Europe, Middle East and Latin America. Eccho Rights has Stockholm, Istanbul, Madrid as well […]
'Last Christmas' Artist Andrew Ridgeley of Wham! 'Memba Him?!


Publisher:

TMZ


Tuesday, 18 December 2018 03:01



English singer/songwriter Andrew Redgeley was half of the '80s pop group Wham! (alongside George Michael) and released songs like 'Wake Me Up Before You Go-Go' and 'Everything She Wants' ... but most notably their holiday hit 'Last Christmas.' Guess…


<< < Prev 1 2 3 4 5 6 7

8

9 10 Next > >>