Fri Jul 10 '20 Announcement from Heatbox: The Self-Heating Lunchbox
Publisher:
Indiegogo: Announcements
Friday, 10 July 2020 05:10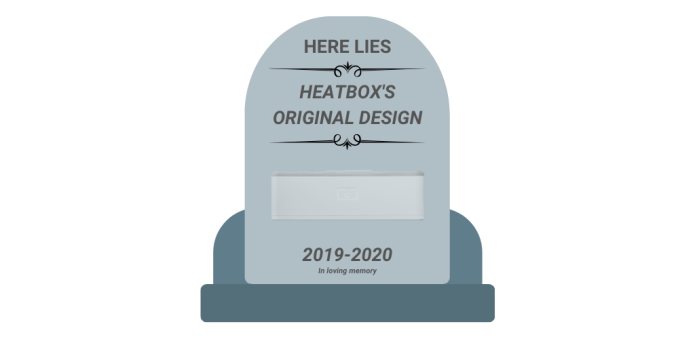 Dear backers,
We hope that you are all doing well. In our last update, we asked for your feedback on Heatbox's interface design. Today's update is about this feedback and the overall status of the project. Our main goal is to give you more insight in the exact steps that we are taking and the challenges that we (will) face.
Questionnaire results
We have been completely overwhelmed by the enormous amount (and quality!) of feedback that we received through the survey. Thank you all for the time and effort you gave when sharing your thoughts! We displayed 3 interface designs and asked you for your opinion and preferences. It was quite a surprise that the vast majority of you (over 90%!) didn't favor our original design (no worries, we don't take it personal). Though it was quite hard for us to abandon our beloved original design, the new design and feature(s) makes up for everything. We have found a way to incorporate some minor additions for practicality while still keeping our minimalistic and stylish design. You will not be disappointed…
Unfortunately, we have to keep you in suspense because the adjustments will be included in our design patent. We know that you must be extremely curious to see the small changes, but we hope you understand the reason(s) for why we can't display them just yet. We will have more clarity in the next update(s)!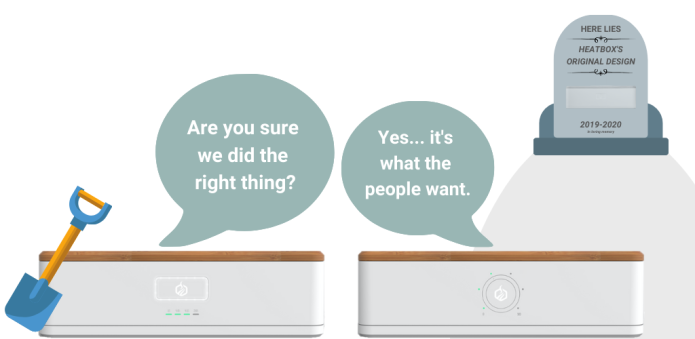 Note: the designs shown are NOT the final design.
Development
Our hands are itching to start the final production steps for Heatbox ASAP. In short, we are facing two main challenges. First, the coronavirus has caused a large delay at the manufacturing plant. As our manufacturer produces several products other than Heatbox (most being long-time clients of theirs), they are struggling with catching up with the overdue work as a result of protocols and prior lockdown(s). Second, travel restrictions are not making things easier for us. We really want to be physically present during start of production. Based on our experience and fellow campaigners' advice, we believe this is a must in order to get the product that we promised you would get. Travelling from Amsterdam to Shenzhen is difficult and comes with a 2-week quarantine (both when you arrive and when getting back, 4 weeks in total). Ensuring the quality of production is one of our top priorities.
However, we still have to consider starting the initial production process anyway and oversee it from headquarters. We would be sending materials and models up and down, being a far less favorable scenario. We are willing to wait for some more time, but will have to make the call at some point if this situation will sustain. We hope that you share the same vision on the trade-offs that we have to make. We can imagine that you must find it frustrating (as much as us!) not to know when deliveries will start, as we can't give any reliable estimation for this just yet. But, if we would have to give you a realistic indication, it would be Q4 in October - November (not an official estimation). Please know that we will deliver, the only way is forward.
We have translated the steps that we have to take before getting to shipping into a more detailed visual. We'll be using this visual in all of our updates from now on. We expect to able to fill out the 'To Be Announced' (TBA) dates before/in our next update.
Introducing… THE Timeline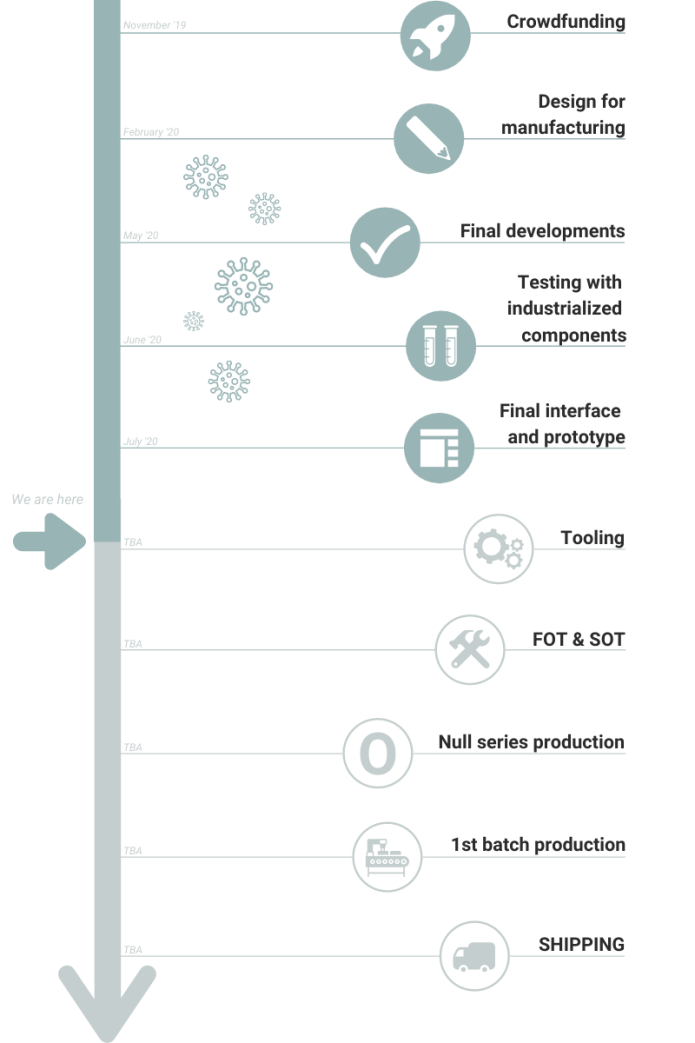 TLDR
Thank you for your input with the interface survey, amazing response rate and quality of answers!
Over 90% of survey respondents opted for an alternative design.
Heatbox's definite design will be shown once it becomes possible (design patent). The changes are very minor, overall design remains.
Aftermath of Corona: 1. Manufacturer running into challenges 2. Travel restrictions.
UNOFFICIAL estimation for shipping: Q4, October - November.
Forward is the only way for us, you will get your Heatbox.
Introducing: Timeline (will be displayed in every update from now on).
Heatbox for president 2020.


All the best,
Team Heatbox
P.S. Heatbox is thinking about running for the 2020 US presidential election. If businessmen/women, lawyers and rappers have a shot at becoming president, then why not Heatbox? Let us know how well you think Heatbox would do through the comments below!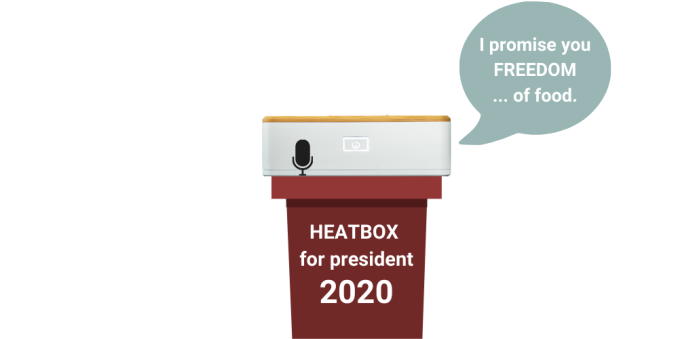 58 Biggest Movers From Yesterday
Publisher:
Benzinga
Friday, 10 July 2020 05:07
Gainers
Birks Group Inc. (NYSE: BGI) shares climbed 94.1% to close at $1.55 on Thursday after the company reported a 12.2% year-over-year growth in FY20 sales.
Sundance Film Festival: London Goes Online


Publisher:

Variety


Friday, 10 July 2020 05:06



The organizers of Sundance Film Festival: London, the U.K. iteration of the Park City indie pic fiesta, are to hold a boutique event online, running Aug. 7-9. Sundance London, organized by Sundance Institute and Picturehouse Cinemas, was due to run May 28-31, but was postponed due to the COVID pandemic. The festival will now present […]
<< < Prev 1 2 3 4 5 6

7

8 9 10 Next > >>