Bruce Willis Lists Six-Bedroom New York City Duplex


Source:

Variety


Friday, 19 January 2018 15:55



Veteran action flick superstar and celebrity property gossip column staple Bruce Willis listed his suburban mcmansion-sized duplex apartment on two lower floors of a distinguished, full-service Neo-Renaissance-style pre-war apartment house on New York City's Central Park West at $17.75 million. The smooth-pated 60-something-year-old "Die Hard" star, with a handful of high-octane projects lined up including […]
CDC employees have received no guidance on what to do if the government shuts down
Source:
Vox
Friday, 19 January 2018 15:55
That's bad.
Less than nine hours before Congress's midnight deadline to reach a budget deal, officials who protect the nation's health say they have received no official guidance on what to do in the event of a government shutdown.
Staffers at the Centers for Disease Control and Prevention told Vox (on the condition of anonymity out of fear for their jobs) that they've heard nothing about what specific protocols to follow if the government has to close, or even whether they're considered "essential" employees.
Instead, the acting secretary of Health and Human Services sent out an email, just before 3 pm today, saying the agency was "working to update our contingency plans."
One CDC staffer, who worked at the agency during the last government shutdown in 2013, expressed "alarmed as a taxpayer that there's been no official guidance, or a set of protocols in place."
In 2013, for example, emails with information about the worker's status as a furloughed employee started to come in on September 26, five days before the government shut down on October 1.
"The fact we're getting no guidance is symptomatic of the dysfunctionality of this entire [administration]," the staffer said. "Having no guidance 12 hours out on the deadline day — it's not how you run any kind of an organization."
Another staffer told Vox, "The lack of official guidance on what to specifically do is ridiculous. We've had to ask our managers about what happened last time."
CDC employees do critical work of protecting public health
Employees of the government's health agencies do the critical work of preventing and tracking disease outbreaks, running clinical trials, performing research, and overseeing food inspections, as I wrote with Vox's Brian Resnick.
If there's a budget impasse, funding would stop flowing to the agencies on January 19 when their annual funding expires. This will mean investigators at NIH can no longer enroll new patients in clinical trials, lab technicians at CDC can't support states with monitoring flu outbreaks, and food inspectors at FDA will have to stop doing the work of overseeing the safety of the food supply.
According to the government's 2018 contingency plan for a government shutdown, 50 percent of staff across Health and Human Services agencies would be furloughed. The retention rates at specific agencies vary, but the plan suggests only 37 percent of the CDC's 13,600 employees would be retained. At the two other key health agencies in the department, the NIH and FDA, the numbers are only 23 percent and 58 percent, respectively.
Right now, at CDC at least, the employees who talked to Vox weren't sure why there was so little official word so far, and wondered whether it was another example of Trump-era governance.
"When I see the lack of organization and procedural norms, it makes me question what's going on," one said, "why isn't this happening? Is this a directive? Did they not know?"
How's prep for a government shutdown going at CDC, NIH, FDA? Reach Julia at julia.belluz@vox.com, on KeyBase at jbelluz, or through PGP: F65A 5539 A081 B01E 1E8D 498D 6489 E570 AEAB E972
Fri Jan 19 '18 Announcement from Music for a Loving World with Kate Callahan
Source:
Indiegogo: Announcements
Friday, 19 January 2018 15:53
Hello Everybody! I've landed on a name for the new album: Triumph. Here's a quick peek at some of the album photos for Triumph. Everything is on course. I'm close to choosing a venue for the release event in April. I am manifesting a reality where ALL of you are in attendance! I'll be releasing some exciting and life affirming products along with the album we're working so hard to complete. It's going to be a triumph! Love, Kate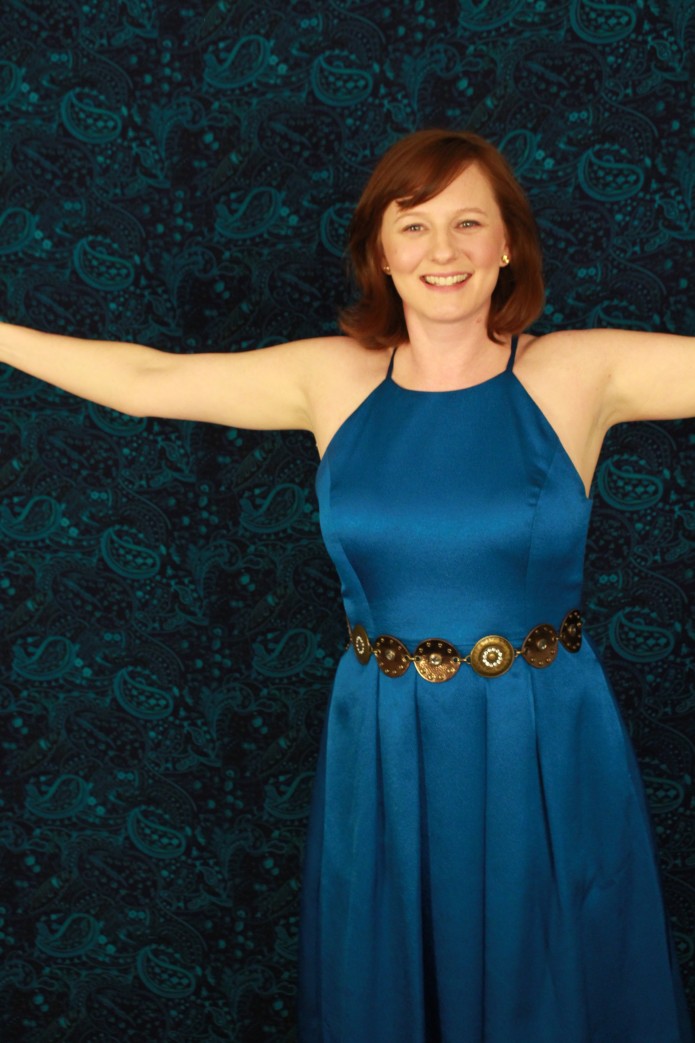 Abercrombie just showed how serious it is about fixing its biggest flaw
Source:
business insider
Friday, 19 January 2018 15:53
Abercrombie has launched a gender-neutral collection for kids.
Its pieces cost between $19.95 and $69.95.
It's a completely new direction for the brand, which in the past was known for its highly sexualized ad campaigns.
---
Abercrombie is making big moves to become relevant again. This week, the retailer announced that it launched a collection of gender-neutral clothing for kids.
Aptly named the "Everybody Collection," the 25-piece line launched online and in stores midway through this month.
It includes a mix of tops, bottoms, and accessories, which come in one size and range from $19.95 for T-shirts up to $69.95 for bomber jackets.
Abercrombie has struggled in recent years. In 2016, the company's operating income plummeted to $15.2 million, down from $72.8 million in 2015, and closed 60 stores.
Abercrombie has been accused of losing relevance with its consumers and has been desperately trying to win them back by revamping its image.
To do so, it has promised fewer logos and ditched its overly sexualized ad campaigns, which were not resonating well with shoppers.
This new collection marks an important turning point for the chain as it looks to be more inclusive and relevant in its clothing offerings.
SEE ALSO: J.Crew is officially not trying to be cool anymore — and it's a brilliant move
Join the conversation about this story »
NOW WATCH: The 'L.O.L. Surprise! Big Surprise' is the hottest toy of 2017 — here's what it is and what's inside it
Chamillionaire Wants To Quietly Help The Family Of A Recently Deported Undocumented Immigrant
Source:
Bossip
Friday, 19 January 2018 15:52
Chamillionaire Hopes To Help Family Of Deported Jorge Garcia
Jorge Garcia is an undocumented immigrant who was deported to Mexico after spending 30 years in the United States, and he's on the hearts and the minds of many after his story has been circulating all throughout the media. It looks like his story especially touched rapper and entrepreneur Chamillionaire, who reached out to a journalist who published a story on Jorge in the Detroit Free Press about helping the family.
Niraj Warikoo posted the screenshot of his email from Chamillionaire which said, "I'm reaching out to find out if you could possibly connect me with his family?…I'm looking to talk to them to see how I can help with financial support in Jorge's absence." An amazing offer, indeed–but it's clear that the self-proclaimed musician and tech investor didn't really want the whole situation publicized, but was looking for the most professional way to get the family's info.
It seems like Warikoo was more excited to post the screenshot than he was about Chamillionaire's offer–because it turns out the journalist never even replied to his email at all. You would think someone who published an entire feature on this family would do anything to get them assistance, but instead he posted a screenshot and according to the rapper, didn't respond with any contact info. Chamillionaire responded publicly with a video saying he wanted the whole situation to be private, which is why he emailed and didn't DM. Point blank: he just wants to help.
Though it's clear Chamillionaire didn't want this info out in the world and hoped to quietly help this family, it is amazing to see his urge to help this family. Hopefully somebody gets the correct contact info to him so he can continue on with his generous effort to aid Jorge Garcia and his family.
<< < Prev 1 2 3 4 5 6

7

8 9 10 Next > >>