Dustin Johnson & Girlfriend Paulina Gretzky Are Back to Normal in 2019
Publisher:
Heavy.com
Saturday, 23 February 2019 13:00
Dustin Johnson and girlfriend Paulina Gretzky spent much of 2018 dodging rumors that their relationship had ended. Shortly after wiping photos of Johnson from her Instagram page, Gretzky made an appearance at the 2018 Ryder Cup in September, a sign that the couple was trying to work things out.
As Johnson enters the meat of the PGA Tour schedule, things appear to be back to normal for the couple. Gretzky posted several photos of the couple vacationing together in Maldives. Gretzky posted a photo of the couple kissing on the beach on January 27th.
"Paradise Found📍 @djohnsonpga," Gretzky's Instagram caption read.
Gretzky posted another photo a few days earlier showing the couple kissing under a starry sky.
"Dreams really do come true ✨💫 thank u @djohnsonpga @astro_matt27," Gretzky noted.
Johnson is also back to posting photos of Gretzky. The pro golfer posted a photo on October 14, 2018 of the couple attending a Kid Rock concert.
"Thanks kid for an amazing show @paulinagretzky," the Instagram caption read.
---
Johnson Is a Contender for the WGC Mexico Championship
Johnson leads the field heading into the weekend at the WGC Mexico Championship in Mexico City. With life away from the golf course back to normal, Johnson appears poised to have a strong 2019.
"I just enjoy playing this kind of golf," Johnson told ESPN. "It makes you focus. You got to think. And you're doing a lot of calculations with the numbers and trying to figure out how far the ball is going to actually go. So I enjoy it. It does set up well for me."
---
Gretzky & Johnson Have 2 Kids Together: River & Tatum
Gretzky and Johnson are the proud parents of two children, River and Tatum. Johnson has noted in the past that becoming parents helped their relationship.
"I think the biggest thing for me was when me and Paulina had our son, Tatum, that was probably the biggest change in my life," Johnson said, per CBS Sports. "That probably contributed to a lot of my success. It changes your perspective on things. For me … him and Paulina are the most important things in my life. And golf, obviously I love to play it and it's very important, but at the end of the day, I still get to go home to them. No matter what kind of day I had, it always gets better when I see Tatum."
Amidst rumors that the couple was no longer together, Johnson released a statement via Twitter on September 11, 2018.
Every relationship goes through its ups and downs, but most importantly, we love each other very much and are committed to being a family. Thank you for your love and support.
How to Watch the 2019 Spirit Awards Online


Publisher:

Variety


Saturday, 23 February 2019 13:00



The Spirit Awards are taking over television Saturday from Santa Monica, Calif., but viewers don't need a TV to tune in. Hosted by "Parks and Recreation" star Aubrey Plaza, this year's Spirit Awards are set to air on IFC at 2 p.m. PT and again on Feb. 24 at 9 p.m. ET. However, indie lovers […]
5 Gentle Soaps For Sensitive Skin
Publisher:
Bustle
Saturday, 23 February 2019 13:00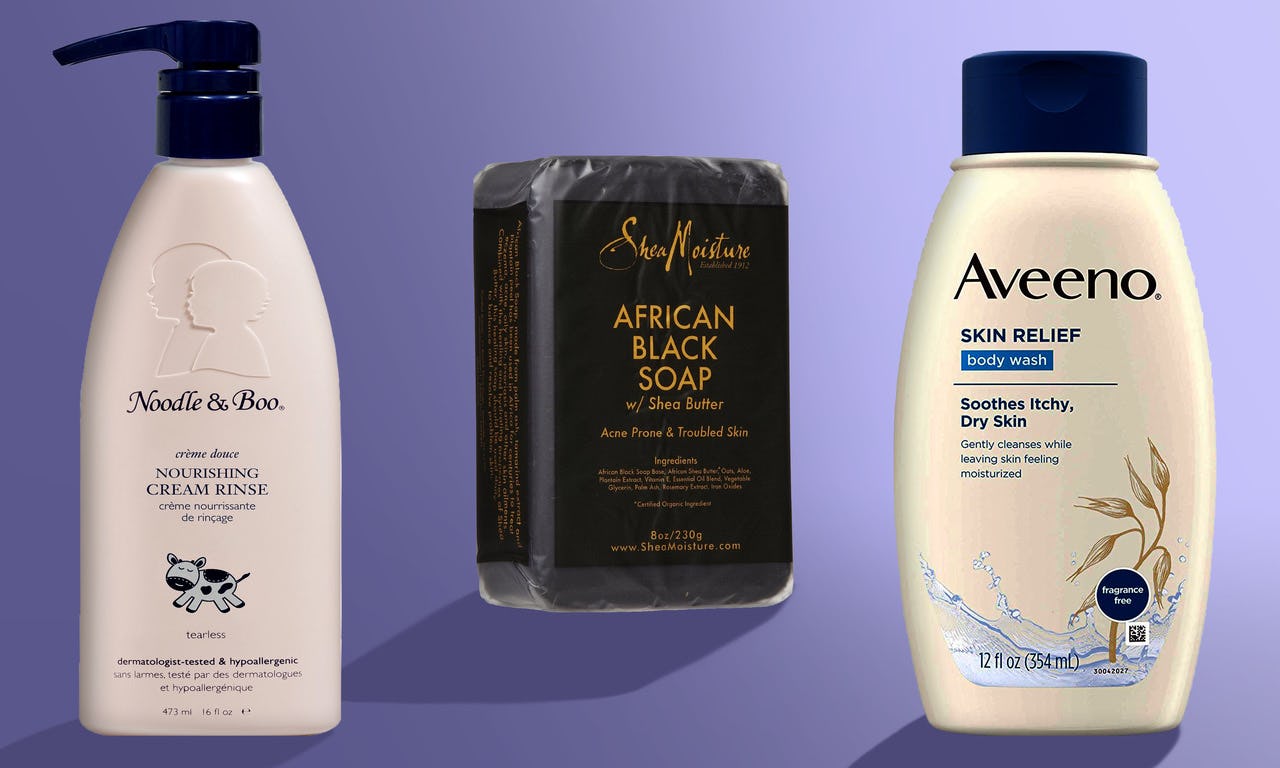 If you have sensitive skin, you're all too familiar with the most common symptoms: redness and itchiness, bumps and dry patches, rashes and breakouts. While those sorts of things are most noticeable on your face, they also tend to manifest on other parts of your body think keratosis pilaris, bacne, and eczema which is why it's so important to make sure you're using a gentle soap for sensitive skin in the shower.

Whether you're shopping for soap for your face or body, it's important to take into consideration what other ailments you might be facing with your specific skin type. For example, if the bumps and flaky patches on your skin are due to a lack of moisture, you should look for a moisturizing soap made for dry skin. Also, it's of the utmost importance that you stay away from any sort of soap made with additives like parabens, alcohol, sulfates, and synthetic fragrances, all of which are known irritants that can cause rashes and breakouts.

Ahead, find five of the most gentle soaps for sensitive skin of all types. Whether you're looking for a bar soap for your face, an all-over wash that babies can use, or a formula that can help reduce the symptoms of eczema, you'll find a top-notch choice, below.

,
Aubrey Plaza's Boyfriend Jeff Baena Has Helped Bring Some Of Her Most Memorable Roles To Life
Publisher:
Bustle
Saturday, 23 February 2019 13:00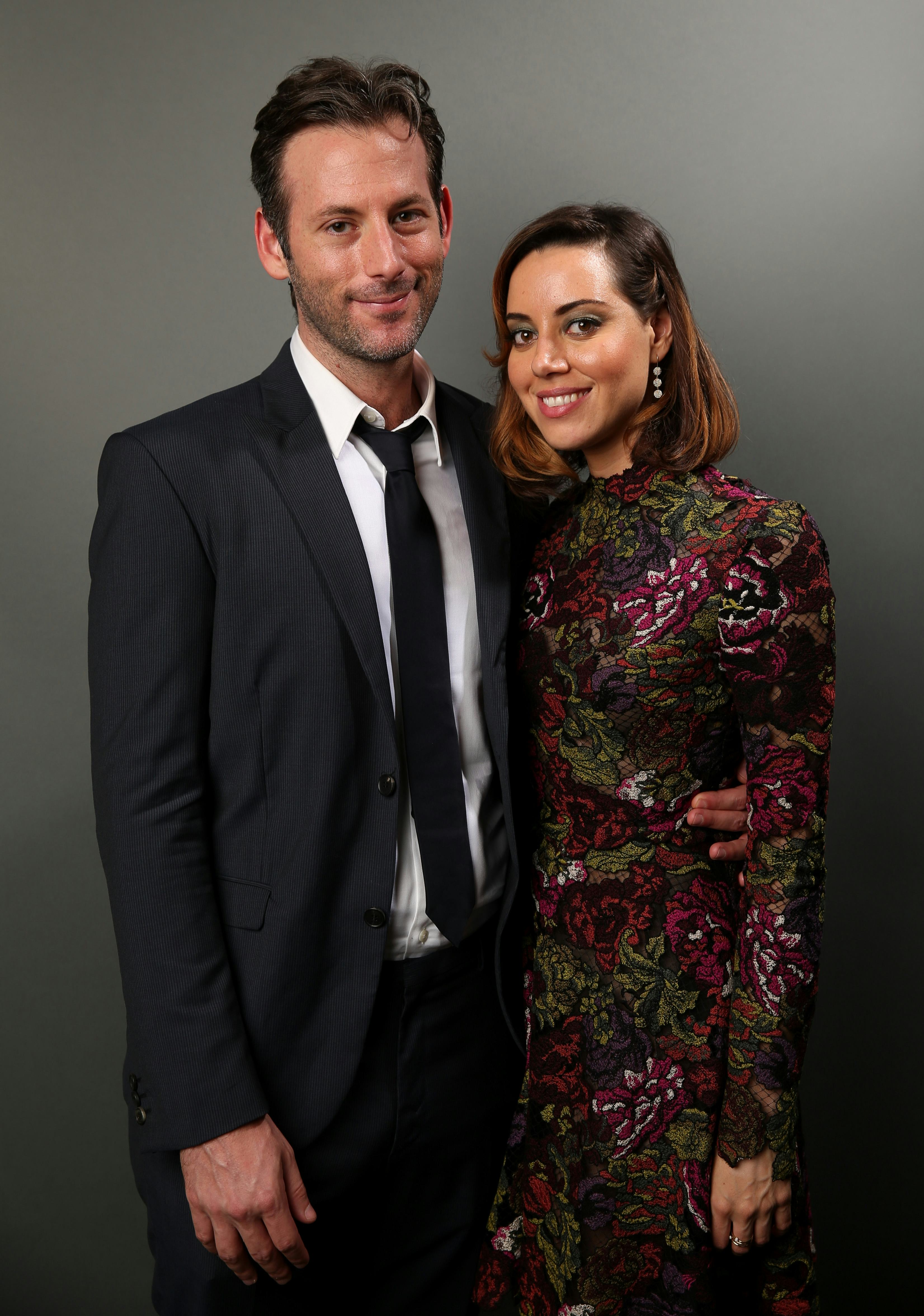 Over the last decade, Aubrey Plaza has gone from Parks And Recreation breakout to indie film darling thanks to performances in low-budget films like Safety Not Guaranteed, Ingrid Goes West, and The To Do List. Her indie cred has earned her a hosting gig at the 2019 Independent Spirit Awards, where Jeff Baena, Aubrey Plaza's boyfriend and an accomplished indie film writer and director in his own right, will likely be joining her. While Baena may not be as recognizable a face as Plaza, the two have been dating since 2011, according to the New York Post, and their relationship has turned into a collaborative partnership.
Mixing your personal and professional lives may sound like a recipe for disaster, but in an interview with IndieWire, Plaza explained that it works for them because they share an equal partnership. "I've been in every one of Jeff's films. I've been there from the beginning of every idea because we're together. We're working on it even when we're not working on it," she said.
The two keep fairly private, showcasing their relationship in the occasional birthday Instagram post and interviews related to their projects, but the fact that they work together so frequently indicates that their relationship is at its best when they're stretching their creative muscles. If you want to get a feel for what makes this two tick, their films may be the best place to start.
Life After Beth
Movieclips Trailers on YouTube
Life After Beth, Baena's first film as a director, was released in 2014 but the script had been kicking around for over a decade prior. He told Under The Radar Magazine that the romantic zombie-comedy finally came together once Aubrey's agent brought the long-shelved script up to her as a possible leading role. "She asked me about it, because wed never really talked about it. As soon as she said that, I realized immediately that we had to make this movie with her in it," he said. "If I had made Life After Beth in 2003, I don't know who could have pulled it off as well as Aubrey did."
Joshy
Movieclips Trailers on YouTube
Among Baena's movies with Plaza, Joshy is the one she has the least involvement in. She plays the role of Jen in an ensemble cast that includes Silicon Valley's Thomas Middleditch, Gilmore Girls' Lauren Graham, and GLOW's Alison Brie. The film is also a far more depressing affair than Baena's other films, exploring the titular character's grief after his girlfriend's suicide.
The Little Hours
New Trailer Buzz on YouTube
Baena's most recent film, The Little Hours, marks the next stage of his and Plaza's partnership, as Plaza served as a producer on the film in addition to starring in it. Plaza told Indiewire that part of the reason for this was because of the remote filming location. "Jeff and I had to be hosting this experience together. We had to take on those leadership roles, whether we wanted to or not. We had the entire cast and crew flying out to rural Tuscany. I couldnt just be like, 'I'm just an actor! Woo!'" she explained.
Baena and Plaza are slowly becoming one of the film industry's most prolific power couples, but the two are most interested in watching each other succeed, whether working together or not. "I don't have ideas about the way her career should go," Baena told Indiewire, "so I don't feel comfortable telling [her] what she should or shouldn't do. But if she asks me for my opinion, I'll chime in. I'll just never offer it without being asked first."
It sounds like they've both truly met their match, in work and in life.
Some SNAP Recipients Turn To Food Pantries As They Wait For March Benefits
Publisher:
inquisitr
Saturday, 23 February 2019 13:00
Families across the country are having to make use of food pantries and other community welfare resources as they try to survive until the next wave of Supplemental Nutrition Assistance Program (SNAP) benefits release.
SNAP recipients across the nation are still feeling the rippling effects of the recent government shutdown that caused adjustments to be made to the benefits release schedule. The early benefits dispersal caused what some are referring to as a SNAP gap, which is essentially a longer than normal amount of time between food stamp payment releases.
As those who have been following food stamp-related news know, the federal government gave states permission to release February benefits early, in preparation for a potential shutdown with no foreseeable end date. Those who receive benefits were informed that the date of their next disbursement was unclear and that they should do their best to stretch out their benefits.
Click here to continue and read more...
2020 Dems calling for race-based reparations — and Warren says don't forget Native Americans
Publisher:
TheBlaze
Saturday, 23 February 2019 12:56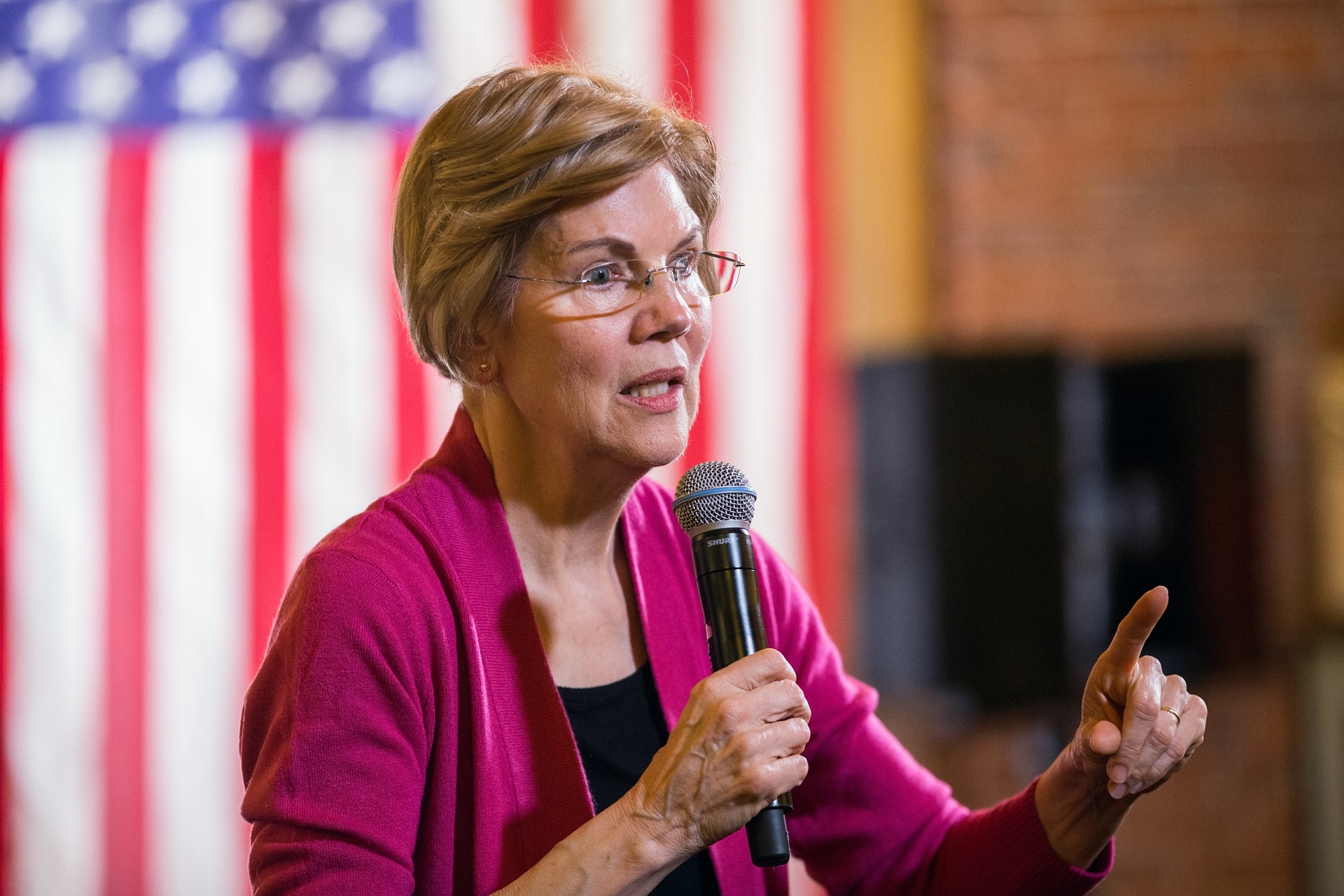 Four 2020 Democratic presidential hopefuls have come out in support of reparation payments to black Americans, and Sen. Elizabeth Warren (D-Mass.) upped the ante on Friday by suggesting Native Americans should receive compensation, too.
What are the details?
Warren, Sen. Kamala Harris (D-Calif.), former Housing and Urban Development Secretary Julian Castro, and Oprah's little-known spiritual advisor Marianne Williamson have all said the U.S. should pay black Americans to compensate for the country's history of slavery and racism.
Williamson has touted a proposal for committing $100 billion "to be disbursed over ten years" by "an esteemed council of African-American leaders (who) would determine the educational and economic projects to which the money would be given."
According to The Washington Post, when Warren was asked Friday whether Native Americans should receive some type of relief, too, she responded, "I think it's a part of the conversation. I think it's an important part of the conversation."
Warren apologized last month for falsely claiming she was Native American for decades.
Outside of Williamson's plan, details from candidates have been scant as far as how a reparations program would work, or what the price tag might be.
According to InTheseTimes senior editor Salim Muwakkil, calls for reparations have reemerged in recent years. Muwakkil argued in 2017 that the current political climate in the age of Trump provides the "best chance since 1865" to make good on the federal government's former promise of "40 acres and a mule" to freed male slaves,
Muwakkil wrote that "reparations for African-Americans were once a boutique demand from fringe groups of black nationalists." But the movement has also gained traction among socialist facets of the far left, the ideals of which are reshaping the Democratic candidates' platforms.
Anything else?
In 2016, a United Nations working group issued a scathing rebuke of America's treatment of African American citizens, after touring the country on a visit arranged by the State Department under former president Barrack Obama.
Among its litany of recommendations, the panel determined:
"There is a profound need to acknowledge that the transatlantic slave trade was a crime against humanity and among the major sources and manifestations of racism, racial discrimination, xenophobia and related intolerance and that Africans and people of African descent were victims of these acts and continue to be victims of their consequences.

"Past injustices and crimes against African Americans need to be addressed with reparatory justice."
<< < Prev 1 2

3

4 5 6 7 8 9 10 Next > >>