Alexandria Ocasio-Cortez Says That Insults And Criticism Are 'Validation' That She's Doing The Right Thing
Publisher:
inquisitr
Saturday, 23 February 2019 13:20
Alexandria Ocasio-Cortez isn't terribly worried about the seemingly endless barrage of insults that she receives, and on Showtime's talk show Desus & Mero said that all of this criticism is merely "validation" that she's doing what needs to be done in the political world.
As Newsweek report, Ocasio-Cortez, maintained on the late-night show that attacks are just further proof that she is doing something "real." While she did also say that some of the comments she had read about herself were pretty "heavy," she stated that online trolling wasn't really much of a problem as it was, in her opinion, "so weak."
But regardless of all of the dissent she has faced, the New York Democrat insisted that if you get into politics without a willingness and need to change things and are content with merely collecting your paycheck from week to week, then there is really no point in getting into the field of politics in the first place.
Click here to continue and read more...
Nicholas Stover: 5 Fast Facts You Need to Know
Publisher:
Heavy.com
Saturday, 23 February 2019 13:16
Nicholas Stover has Crohn's disease. The now-former Amazon employee is suing the corporate behemoth for wrongful termination alleging it violated federal law when it fired him for taking too many bathroom breaks.
Stover's lawsuit claims that Amazon violated the Americans with Disabilities Act with its "inhuman policies regarding bathroom access."
The Lexington, Kentucky man suffers from the incurable but treatable inflammatory bowel condition that inflames the digestive tract and causes abdominal pain, severe diarrhea, weight loss and fatigue. Incurable but treatable, the symptoms may be lessened though not eliminated. Symptoms can occur without warning and require the immediate need for bathroom facilities.
Amazon was "fully informed of this before they employed Mr. Stover," his lawsuit states.
Here's what you need to know:
---
1. Amazon Knew of His Condition & Requirements From Him & His Doctor When They Hired Him. Later Amazon Said if They Made Accommodations For Him They'd 'Have to do it for Everyone'
In November of 2016, Stover, 36, began working at the Amazon Winchester, Kentucky call center. His suit says around 900 people worked there. He was hired as a phone customers service rep. When he applied, he claims, he "proactively informed" Amazon that he suffers from Crohn's disease.
Indeed, his lawsuit includes documentation from March of 2017, access request forms and a letter from his physician, noting his condition was permanent and he might suffer from diarrhea and abdominal pain. The doctor wrote that Stover "Can work full time but needs access to bathroom facility."
Stover says he's a "qualified individual" under ADA rules and that means his rights are protected.
His lawsuit says that "an officer then in the Human Resources office of the Winchester call center, Palak Patel, told Mr. Stover that if the center were to make accommodation for his bathroom needs, then 'we'd have to do it for everyone.' This is direct evidence of disability discrimination."
He was not accommodated, his suit says
---
2. Stover Says Amazon's Policy on Bathroom Breaks is 'Unyielding' & 'Inhumane'
---
According to his lawsuit, before they hired him, Amazon did not tell him about the company's "unyielding and inhuman policies governing bathroom access."
Stover says at the call center where he worked, employees were only allowed to "leave his or her work stations" during the first part of the day's 15-minute break, lunch hour, and a second 15-minute break after the lunch and before the end of an employee shift. The company also allowed for two 10 minute personal time breaks per week. "…if the employee needs to use this personal time for a bathroom break, the employee is subject to disciplinary action" if they took more time.
"…if the employee uses 10 minutes of personal time for a bathroom break on Monday and 10 minutes of personal time for a bathroom break on Tuesday, the employee is out of personal time options for Wednesday, Thursday and Friday. On those days, the employee's bathroom breaks must occur during the scheduled break times and meal time. Any more time taken beyond that on those three days will subject the employee to reprimand and other disciplinary possibilities."
For Stover, the result was he was fired.
---
3. Despite His Illness, Stover Was Promoted & Got a Raise But Within Months, He Was Reprimanded & Ultimately Fired For 'Time Theft'
In the spring of 2017, Stover was receiving medication infusions administered intravenously. He was often sick afterward, but, his suit states, "he would proceed to work his 2-to-11 p.m. shift at the Amazon call center." He again was denied a request to be off on the "rare days – roughly once every 56 days – when he would have to receive" the IV infusions.
Again his requests for accommodations were denied.
At the same time, he was promoted and receive a pay raise based on his job performance. But by the summer and fall of 2017, "Stover endured constant reprimands. His supervisor during that time, Michelle Nemeth, accused Mr. Stover in writing of using 'too much personal time' and later told him orally that he was engaging in 'time theft' from Amazon because of excessive 'bathroom breaks.' This is direct evidence of disability discrimination."
According to his lawsuit, Stover "had many occasions when the exigencies of Crohn's disease commanded more bathroom time than he was allotted by the Amazon defendants' draconian restrictions. Because of this, a process of continuous reprimands of him by the defendants began. This persisted from the early days of his employment and endured until his eventual termination …"
Read his complaint here:
On Dec. 21, 2017, Stover got an "involuntary termination" letter that cited no "grounds for the termination." But, he claims, Nemeth told him the reason was "time theft."
---
4. Demanding a Jury Trial, Stover is Seeking $3 Million in Compensatory Damages & Legal Fees
Stover said his termination left him with "anxiety, distress, depression, severe headaches, other physical pain, and a general worsening of the symptoms of Chron's disease. With the loss of income and the loss of his medical coverage …" meant he could no longer get the medication infusions he required and as a result, his condition has worsened.
He alleges Amazon's actions violated both the ADA and the Kentucky Civil Rights Act.
He is looking for $3 million in compensatory damages and he wants all costs and fees associated with him bringing the case to be paid by Amazon.
---
5. Stover is a Photographer With a Master's of Fine Arts Degree But Has Worked in Customer Service to Pay the Bills
Based on his Facebook, it appears Stover was married just a few weeks before he was hired at Amazon.
Stover, originally from South Carolina, graduated from Winthrop University with a Master's of Fine Arts degree. His work history, per his LinkedIn, includes stints as a customer service rep for companies including Lowe's and Xerox, before being hired at Amazon. Each of the jobs though appears to be of limited duration.
Now, according to his profile, he's working as a photographer.
His profile reads, "Professional photographer with an extensive background in customer service and a wide knowledge of fine art and commercial photography. Photographing both portraits and landscapes for close to 15 years, and taught photography courses, under professor lesson plans, throughout college. Also managed and operated the fine art department's dark room."
Google reviews on the Amazon customer service center in Kentucky are mixed; some say it's the best, others complain of their experiences working there.
MLB Rumors: With All Attention On Bryce Harper, Market For Another Big-Name Outfielder Starts To Heat Up
Publisher:
inquisitr
Saturday, 23 February 2019 13:14
A big-name outfielder, still unsigned, is drawing interest from a handful of MLB teams as the market heats up with the start of spring training.
And no, this one isn't Bryce Harper.
While Harper remains unsigned and deep in talks with the Philadelphia Phillies, fellow outfielder Denard Span is reportedly drawing attention from a handful of teams looking to shore up the outfield. As Jon Heyman of MLB Network reported (via Twitter), there are several teams looking into Span, including the Detroit Tigers, New York Mets, Miami Marlins, Cleveland Indians, and Chicago White Sox.
Denard Span, 34, has proven to be a reliable center fielder and hitter. He also comes at a comparatively low cost, as MLB Trade Rumors noted. Span had already connected a $4 million buyout from the Seattle Mariners and would be much more affordable than many of the other outfielders — Harper especially.
Click here to continue and read more...
Sat Feb 23 '19 Announcement from From Ghetto to Parliament - DOCUMENTARY FILM
Publisher:
Indiegogo: Announcements
Saturday, 23 February 2019 13:08
Dear funders, family and friends,
First, I want to thank you all for your patience. But it was worth the wait !
Movies that Matter has selected our film over 500 other films. We can be really proud that we made it here. You are big shareholders of this production ! I'll always remember your help.
I would therefore like to invite you for this incredibly special occasion; The World Premiere! This will take place in the main screening room of the Stadsgehoorzaal (350 places), in our political capital The Hague. After the screening I will have the time to say a few words to you, followed by a drink that will take place especially for us.
Below you will find an overview of the screenings of From Ghetto to Parliament. The program can also be found very soon on www.moviesthatmatter.nl;
Sun 24 March 2019 | 14:00 Stadsgehoorzaal | The Hague World Premiere + Q&A's
Mon 25 March 2019 | 19:00 Stadsgehoorzaal | The Hague Screening + Q&A's
Fri 29 March 2019 | 16:45 Stadsgehoorzaal | The Hague Screening + Q&A's
Sat 30 March 2019 | 19:15 Stadsgehoorzaal | The Hague Screening + Q&A's
As promised, the funders get the exclusive digital copy first. That means that they can watch the film via an exclusive link that will be sent to you about a week before the World Premier. If you can't attend the World Premiere (or other shows) or simply can't wait, you can already see the movie before it even comes out.
I hope to see you all at the World Premiere on Sunday 24 March at 14:00.
Let us know before 28 February if you can, and at which of the above shows you can attend. If you aren't able to come, please give me a sign in time.
Greetings from the From Ghetto to Parliament team.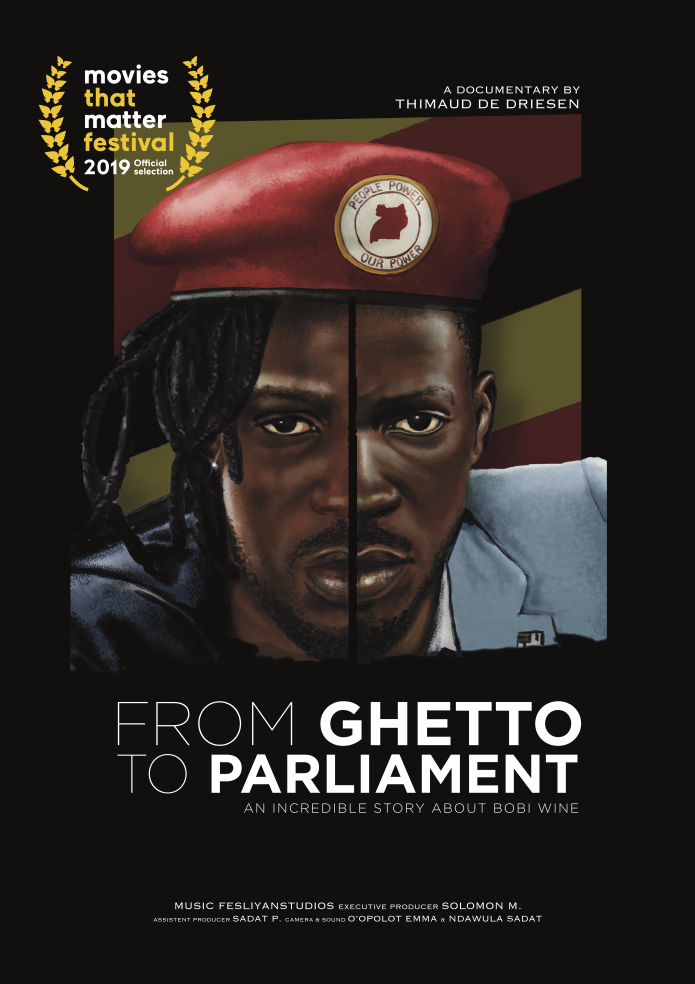 NBA Mock Draft 2019: Zion Williamson Is Still No. 1 Pick
Publisher:
Heavy.com
Saturday, 23 February 2019 13:08
Zion Williamson's injury does little to change his standing in our latest NBA mock draft. Williamson will miss some time with a knee injury that looked a lot worse, but the big man is expected back soon as Duke makes their run towards March Madness.
Williamson's injury has ignited a debate that has been growing throughout the college basketball season. Several NBA players and analysts are advising Williams to sit out the rest of the season. Barring a career-ending injury, it is hard to imagine anything pushing Williamson off the No. 1 spot when June's draft rolls around. This is why I wrote it is okay for Williamson to continue playing for Duke if that is what he wants to do.
The debate is sure to carry on as March Madness rolls around, but the only opinion that really matters is Williamson's. Earlier this season, the Duke big man addressed why he does not plan to sit out, and it appears nothing has changed.
"I can't just stop playing," Williamson told Josh Graham Radio back in January. "I'd be letting my teammates down, I'd be letting Coach K down, I'd be letting a lot of people down. If I wanted to sit out, I wouldn't have went to college. I came to Duke to play."
---
The NBA Is Heading Towards High Schoolers Entering the Draft
All this will no longer be a discussion in a few years as the NBA is moving towards allowing high school players to once again enter the draft. The current rules state a player must be one year removed from high school before they are eligbile to play in the NBA. This is why we see players like Williamson playing college basketball this season.
USA Today reported the NBA is formally reviewing the age limit after months of rumors that it could be changed. The amendment would still have to be approved and the soonest it would take effect would be 2022. USA Today described the latest developments.
The NBA has submitted to the National Basketball Players Association a formal proposal that will lower the draft-eligible age to 18 from 19, a person with knowledge of the proposal told USA TODAY Sports.

The person requested anonymity because he was not authorized to publicly discuss discussions between the league and the union.

The NBPA and its executive director, Michele Roberts, planned to review the proposal Monday at a post-All-Star weekend meeting in the Bahamas…

This is the first step in formal negotiations to lower the age limit by the 2022 draft. The issue is collectively bargained between the NBA and NBPA, and both sides need to agree to any rule change.
For now, the NBA will operate under the current rule, but this could make 2022 draft picks immensely valuable because it would feature one-and-done players along with top high school prospects.
Here's a look at our latest NBA mock draft. The order is based on the February 23rd standings, per Tankathon.
---
NBA Mock Draft 2019: 1st Round Picks
| | |
| --- | --- |
| TEAM | PLAYER |
| No. 1 Suns | PF Zion Williamson, Duke |
| No. 2 Knicks | SG R.J. Barrett, Duke |
| No. 3 Cavaliers | PG Ja Morant, Murray State |
| No. 4 Bulls | SF Cam Reddish, Duke |
| No. 5 Hawks | SF/SG Keldon Johnson, Kentucky |
| No. 6 Grizzlies | PF De'Andre Hunter, Virginia |
| No. 7 Wizards | SF Romeo Langford, Indiana |
| No. 8 Pelicans | PG Darius Garland, Vanderbilt |
| No. 9 Hawks (via Mavericks) | PF Rui Hachimura, Gonzaga |
| No. 10 Magic | SG Jarrett Culver, Texas Tech |
| No. 11 Heat | SF Nassir Little, UNC |
| No. 12 Timberwolves | SG Nickeil Alexander-Walker, Virginia Tech |
| No. 13 Lakers | C Bol Bol, Oregon |
| No. 14 Celtics (via Kings) | PF PJ Washington, Kentucky |
| No. 15 Pistons | C Jaxson Hayes, Texas |
| No. 16 Hornets | G Coby White, North Carolina |
| No. 17 Nets | PF Brandon Clarke, Gonzaga |
| No. 18 Spurs | F KZ Okpala, Stanford |
| No. 19 Celtics (via Clippers) | PF Sekou Doumbouya, Limoges |
| No. 20 Jazz | SF Talen Horton-Tucker, Iowa State |
| No. 21 Cavs (via Rockets) | SG Kevin Porter, USC |
| No. 22 Trail Blazers | PG Ashton Hagans, Kentucky |
| No. 23 Celtics | PF Jalen Smith, Maryland |
| No. 24 Sixers | SG Jaylen Nowell, Washington |
| No. 25 Thunder | F Admiral Schofield, Tennessee |
| No. 26 Pacers | C Jontay Porter, Missouri |
| No. 27 Nets (via Nuggets) | C Daniel Gafford, Arkansas |
| No. 28 Warriors | PG Tre Jones, Duke |
| No. 29 Spurs (via Raptors) | F Jalen McDaniels, San Diego State |
| No. 30 Bucks | C Naz Reid, LSU |
Warren Buffett bashes gold, says the 'magical metal was no match for the American mettle' (BRK.B)
Publisher:
business insider
Saturday, 23 February 2019 13:07
Warren Buffett isn't a fan of gold.
In his annual letter out Saturday, Buffett gave an example showing why stocks are a better investment than gold over the long run.
This wasn't the first time that Buffett has bashed the precious metal.
---
It's no secret that Warren Buffett doesn't like gold as an investment.
The legendary investor used an example in his 2018 letter to drive home his point about the importance of not panicking and investing in stocks over gold for the long run.
Buffett highlighted the 40,000% surge in the US's national debt over the last 77 years, and said if you "panicked at the prospects of runaway deficits and a worthless currency" and bought 3.25 ounces of gold with your $114.75 (the amount Buffett invested when he purchased his first shares of stock in 1942) it would be worth about $4,200, or "less than 1% of what would have been realized from a simple unmanaged investment in American business."
He added: "The magical metal was no match for the American mettle."
Over the years, Buffet has taken his fair share of swipes at the precious metal.
At Berkshire's 2018 annual meeting, Buffett compared $10,000 invested in stocks and gold in 1942 (the first year he invested in stocks). That money invested in an S&P 500 index fund (there were none at the time, he noted) would've been worth $51 million in 2018 while a gold investment would've been worth only $400,000.
"In other words, for every dollar you could have made in American business, you'd have less than a penny of gain by buying into a store of value which people tell you to run to every time you get scared by the headlines," he said.
And in his 2011 letter, Buffett noted that for $9.6 trillion you could buy "pile a" — all of the gold in the world, or "pile b" — the entire US cropland (400 million acres) plus 16 ExxonMobils and still have another $1 trillion left over.
"Admittedly, when people a century from now are fearful, it's likely many will still rush to gold," he wrote. "I'm confident, however, that the $9.6 trillion current valuation of pile A will compound over the century at a rate far inferior to that achieved by pile B."
Join the conversation about this story »
NOW WATCH: North Korea's leader Kim Jong Un is 35 — here's how he became one of the world's scariest dictators
How Facebook, YouTube, Pinterest, and other popular apps are upending the e-commerce space (FB, GOOG, GOOGL)
Publisher:
business insider
Saturday, 23 February 2019 13:07
This is a preview of a research report from BI Intelligence, Business Insider's premium research service. To learn more about BI Intelligence, click here.
Social media is becoming increasingly influential in shoppers' purchasing decisions. In fact, the top 500 retailers earned an estimated $6.5 billion from social shopping in 2017, up 24% from 2016, according to BI Intelligence estimates.
In addition to influencing purchase decisions, social media is a large part of the product discovery and research phase of the shopping journey. And with more and more retailers offering quick access to their sites via social media pages, and shoppable content becoming more popular, it's likely that social media will play an even larger role in e-commerce. 
In this report, BI Intelligence examines the advantages and disadvantages of each platform, and reviews case studies of successful campaigns that helped boost conversion and increase brand awareness. Additionally, we explore how retailers can bring social aspects into their own sites and apps to capitalize on consumers' desire for social shopping experiences.
Here are some key takeaways from the report:

Social media is becoming more influential in all aspects of the purchasing journey.
Facebook is the clear winner in social commerce, with its huge user base and wide-ranging demographics.
However, retailers should have a presence on every platform their target market is on. Each platform will require a different strategy for retailers to resonate with its users.
Retailers can also benefit from bringing social aspects in-house. They can do this by building their own in-house social networks, or by embedding social media posts into their sites.
In full, the report: 
Provides an overview of the top social media platforms — Facebook, YouTube, Instagram — that retailers should be using, the demographics of each platform, as well as their individual advantages and disadvantages. 
Reviews tools recently developed by these platforms that help retailers create engaging content.
Outlines case studies and specific strategies to use on each platform.
Examines how retailers like Sephora, Amazon, and Poshmark are capitalizing on consumers' affinity for social shopping by creating their own in-house social networks.
Interested in getting the full report? Here are two ways to access it:
Subscribe to an 

All-Access

 pass to BI Intelligence and gain immediate access to this report and over 100 other expertly researched reports. As an added bonus, you'll also gain access to all future reports and daily newsletters to ensure you stay ahead of the curve and benefit personally and professionally. >>

Learn More Now
Purchase & download the full report from our research store. >> Purchase & Download Now
Domestic terrorism suspect's statements compared to Trump's
Publisher:
msnbc
Saturday, 23 February 2019 13:06
Coast Guard officer Christopher Paul Hasson, a self-described white nationalist, allegedly had plans to launch a domestic terrorism plot targeting Democratic politicians and members of the media. Joy Reid and her panel discuss.
<< < Prev 1

2

3 4 5 6 7 8 9 10 Next > >>