Tue Dec 18 '18 Announcement from KHUX Union Solidarity Enamel Pins!
Publisher:
Indiegogo: Announcements
Tuesday, 18 December 2018 04:45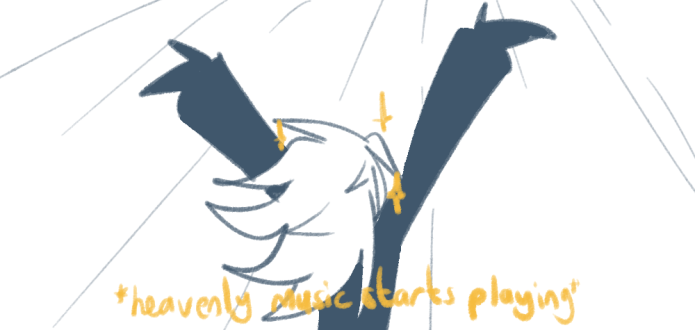 Thank you SO, SO MUCH for all your support! Because of you, I'm able to get to the $800 goal -- which means ALL pins will now be available!
We've also officially entered InDemand funding -- which means this campaign will continue to run until I decide to opt out of it! Of course Indiegogo will close this campaign if we don't receive funds after 6 months, so I appreciate it greatly if you continue to share this campaign with your friends and family, or your Discord servers -- anywhere! Need to figure out what InDemand is? No worries -- read the FAQ here!
Again thank you for the support! I couldn't do it without your help!
Regards
Elio
These people aren't real. Can you tell?
Publisher:
Mashable
Tuesday, 18 December 2018 04:44
The image above looks like a collage of photographs, but in fact, it's been generated by an artificial intelligence. And as real as they may look, the people in the image aren't actual humans. 

In a new paper (via The Verge), a group of Nvidia's researchers explain how they've created these images by employing a type of AI, called generative adversarial network (GAN), in novel ways. And their results are truly mind-boggling. 

The paper is titled "A Style-Based Generator Architecture for Generative Adversarial Networks" and signed by Tero Karras, Samuli Laine and Timo Aila, all from Nvidia. In it, the researchers show how they've redesigned the GAN's architecture with a new approach called "style-based design."  Read more...

More about Artificial Intelligence, Ai, Nvidia, Gan, and Tech
Moglix raises $23M to digitize India's manufacturing supply chain
Publisher:
TechCrunch
Tuesday, 18 December 2018 04:43
We hear a lot about India's e-commerce battle between Walmart, which bought Flipkart for $17 billion, and Amazon. But over in the B2B space, Moglix — an e-commerce service for buying manufacturing products that's been making strides — today it announced a $23 million Series C round ahead of a bigger round and impending global expansion.
This new round was led by some impressive names that Moglix counts as existing investors: Accel Partners, Jungle Ventures and World Bank-affiliated IFC. Other returning backers that partook include Venture Highway, ex-Twitter VP Shailesh Rao and InnoVen Capital, a venture debt fund affiliated with Singapore's Temasek. The startup also counts Ratan Tata — the former chairman of manufacturing giant Tata Sons — Singapore's SeedPlus and Rocketship on its cap table.
Founded in 2015 by former Googler Rahul Garg, Moglix connects manufacturing OEMs and their resellers with business buyers. Garg told TechCrunch last year that it is named after the main character in The Jungle Book series in order to "bring global standards to the Indian manufacturing sector." The country accounts for 90 percent of its transactions, but the startup is also focused on global opportunities.
"The entire B2B commerce industry in India will move to a transactional model," Garg told us in an interview this week. He sees a key role in bringing about the same impact Amazon had on consumer e-commerce.
"We think there's an opportunity to start from a blank sheet and rewrite how B2B transactions should be done in the country," he added. "The entire supply chain has been pretty much offline and fragmented."
In a little over three years, Moglix has raced to its Series C round with rapid expansion that has seen it grow to 10 centers in India with a retail base that covers over 5,000 suppliers and supplying SMEs.
Yet, despite that, Garg has kept things lean as the company has raised just $41 million across those rounds, including a $12 million Series B last year, with under 500 staff. However, Moglix is laying the foundations for what he expects will be a much larger fundraising round next year that will see the company go after international opportunities.
"This [new] round is about doubling, tripling, down on India but also establishing a seed in a couple of countries we are looking at," Garg said.
Adding further color, he explained that Moglix will expand its Saas procurement service, which helps digitize B2B purchasing, to 100 markets worldwide as part of its global vision. While that service does have tie-ins with the Moglix platform, it also allows any customer to bring their existing sales channels into a digital environment, therein preparing them to get their needs online, ideally with Moglix. That service is currently available in eight countries, Garg confirmed.
Beyond making connections on the buying side, Moglix also works with major OEM brands and their key resellers. The basic pitch is the benefits of digital commerce data — detailed information on what your target customers buy or browser — as well as the strength of Moglix's distribution system, tighter fraud prevention and that aforementioned digital revolution.
"Brands have started to realize [that digital] will be a very important channel and that they need to use both [online and offline] for crafting their distribution," explained Garg.
Indeed, a much-cited SPO India report forecasts that B2B in India is currently a $300 billion a year market that is poised to reach $700 billion by 2020. Garg estimates that his company has a 0.5 percent market share within its manufacturing niche. Over the coming five years, he said he believes that it can reach double-digit percent.
While it may not be as sexy as consumer commerce, stronger unit economics — thanks to a large part to different buying dynamics of business customers, who are less swayed by discounts — make the space something to keep an eye on as India's digital development continues. Already, Garg paid credit to GST — the move to digitize taxation — as a key development that has aided his company.
"GST enabled good trust and accelerated everything by 2/3X," he said.
There might yet be further boons as the Indian government chases its strategy of becoming a global manufacturing hub.
Tue Dec 18 '18 Announcement from Help the unprivileged to make the world better.
Publisher:
Indiegogo: Announcements
Tuesday, 18 December 2018 04:39
There are many who could not reach their destination. To make this destination reachable to them, there is a need of some helping hands. These hands will help them to grab their dreams.
We are trying to make the dreams successful in the real life.We (AIMS-365) offer these people to overcome their present situation. You may become the part of this noble progress. We have trained up 14 such individuals who are now in good shape in the society. We don't want to say more about it. Now ball is in your court.
Tue Dec 18 '18 Announcement from Kim O'Leary - a new album in progress
Publisher:
Indiegogo: Announcements
Tuesday, 18 December 2018 04:38
Dear Music Friends,

All items were sent out today! The CD's were mailed via Australia Post (it may take 5-10 working days for international recipients) and the Digital Download orders were sent to the email address you have registered with Indiegogo. Thank you again for your appreciation and your faith in my ability to complete the project. It took longer than I thought but we made it! If there are any problems with your order please contact me via kim@kimoleary.com

I really hope you enjoy the music. If you like the music and feel like giving me a sparkling review on my Facebook page, that would be most welcome to help me promote the album.

I wish you all a Very Happy and Healthy 2019 and thank you again for your participation.

Warmest Regards
Kim O'Leary

Copyright reminder: Please note that all recordings are protected by copyright and may not be broadcast or shared on any public or social media platform without written permission.
<< <

Prev

1

2 3 4 5 6 7 8 9 10 Next > >>