Thu Nov 21 '19 Announcement from Bigger Than Us - the short animated film
Publisher:
Indiegogo: Announcements
Thursday, 21 November 2019 05:39
BIGGER THAN US - LATEST NEWS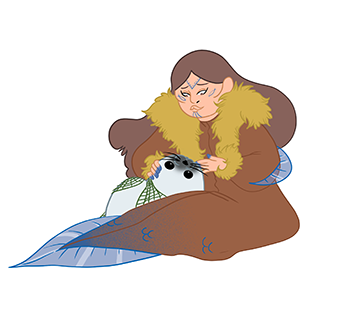 We've worked with Veronica Kraemer, the voice of Sedna, to finish adapting the dialogues in english. It's now ready, so recording for french and english versions will be able to start in the next few weeks. We're super excited to hear Veronica, Céline, Romain and the rest of the cast give our characters a voice !
Cédric and Sophie are working to define the final look of the movie. Here is a sneak peek we're very happy to share with you !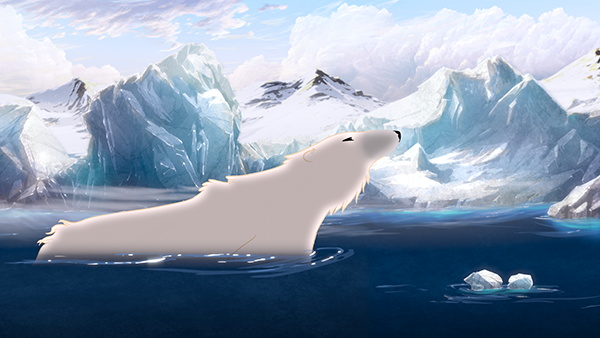 ( this will come in english once they've made an english website)
Nous sommes ravis de vous annoncer notre nouveau partenariat avec Project Rescue Ocean, une association qui a pour but de sensibiliser le grand public, en particulier la jeunesse, sur l'état de l'environnement du littoral. Mais également de mener des actions, en France et à l'international, concernant les plages, les mers, mais aussi les rivières, les fleuves et les océans. Leur dernier événement de nettoyage de plage a réuni plus de 150 personnes !
Leur travail est extrêmement important, alors pour en savoir plus et les soutenir, rendez-vous sur leur site internet https://www.projectrescueocean.org/
Thanks to everyone who donated and supported the campaign ! We're getting close to the end now, and we're hoping to reach our initial goal of 3000 euros. We're half way there so please keep sharing and talking about the project !
The Bigger than Us team.
Thu Nov 21 '19 Announcement from SDREAM Ur: Smoothest Folding Ebike With Hub Damper
Publisher:
Indiegogo: Announcements
Thursday, 21 November 2019 05:38
Hi SDREAMers,
All we wanted to say is thank you. We couldn't express more of our gratitude with limited words. Each one of our backers is the cornerstone of what we achieved within such a short time.
We are really excited to announce that we have reached 200% funding goal within 1 day and the second stretch goal is unlocked accordingly. We will upgrade each Ur with the custom mudguard before delivery.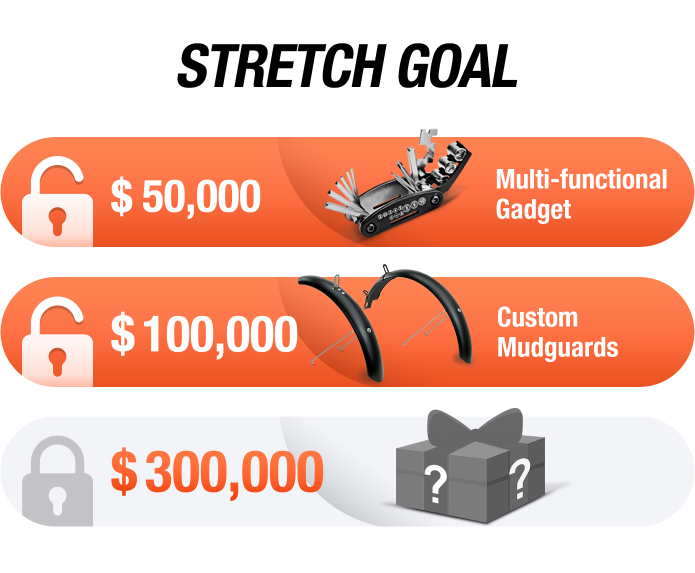 And we are more touched hearing that a lot of backers are sharing our links and referring to people around. We would like to offer our backers some referral bonuses for their commitment.
Here are the details on how the referral program works via Indiegogo.
Please read the instruction:
1) Login in Indiegogo and find our campaign page: https://igg.me/at/sdream-ur
2) Share the link by clicking the "link" button, as highlighted in the below screenshot.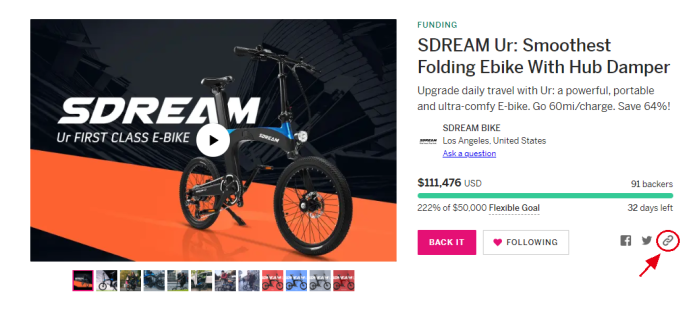 3) You will then get your unique link. Copy your unique shared link and share our campaign on social media, email your friends, family or other ways you like.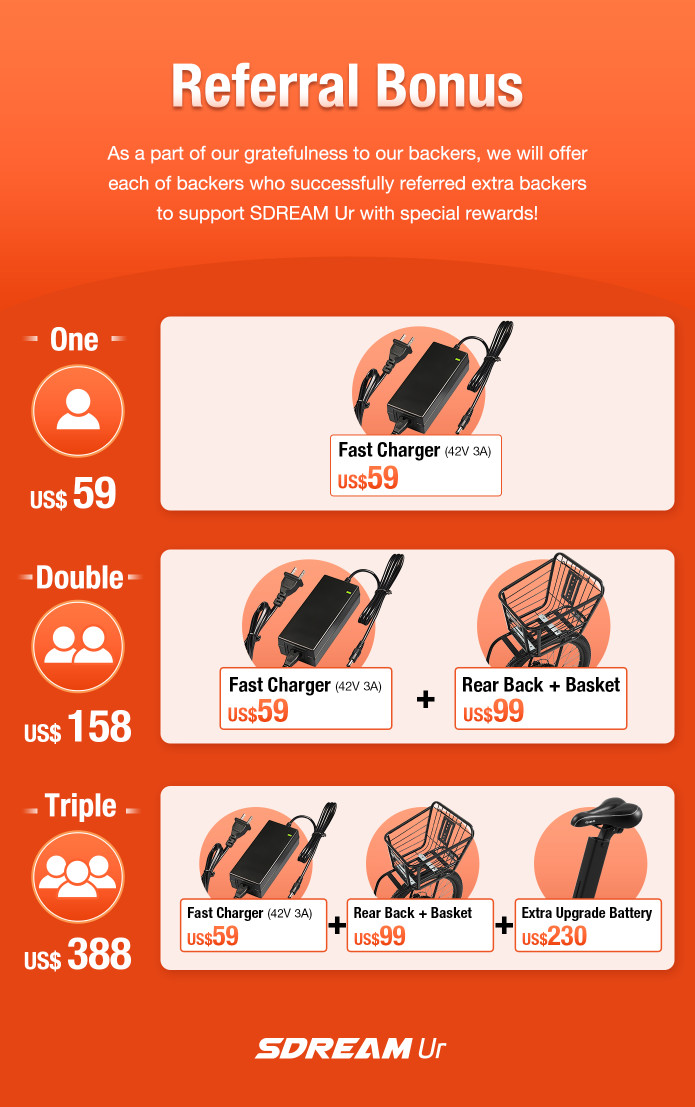 When your friends successfully support our campaign via your shared link, you will receive the referral rewards with your SDREAM Ur. Enjoy them!
Please feel free to shoot us an email at ursupport@sdream.bike if you have any question.
You can also interact with other SDREAMers on our Facebook group. Can't wait to hear from you.
With love,
SDREAM Team
LPGA finale a sprint toward a $1.5 million prize


Publisher:

FOXNews


Thursday, 21 November 2019 05:36



Jin Young Ko won twice as many tournaments as anyone else on the LPGA Tour this year. Her four victories included two majors. Her dominance was so thorough that she wrapped up the points-based award as player of the year with three tournaments remaining.
Thu Nov 21 '19 Announcement from Anysafe: Fingerprint U-lock
Publisher:
Indiegogo: Announcements
Thursday, 21 November 2019 05:31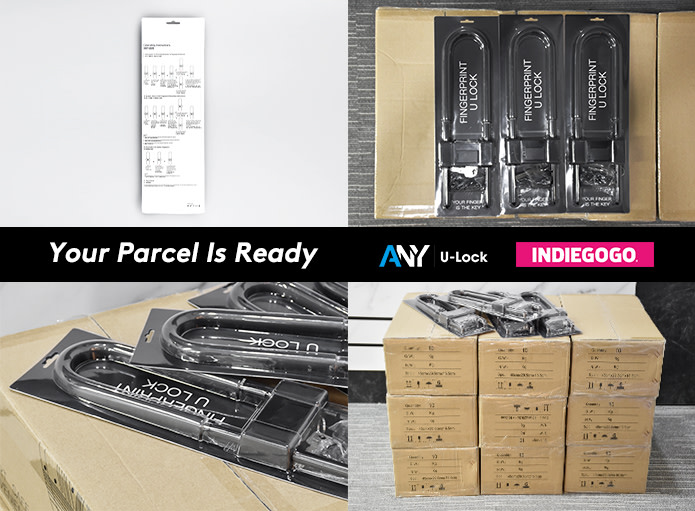 Hi friends,
Chris is here.
How are you?
Today I want to share a piece of good news with you. Your parcels are ready and the final shipping will begin next week.
Before shipping, I want you to check all the shipping information left on Indiegogo again.
Thank you so much for all the support.
Sincerely,
Chris
ANYSAFE TEAM
<< <

Prev

1

2 3 4 5 6 7 8 9 10 Next > >>