Eden Sassoon Didn't Want To Join 'RHOBH': Admits To Causing Issues On Hit Show
Source:
inquisitr
Friday, 20 January 2017 08:26
Eden Sassoon is one of the new additions to The Real Housewives of Beverly Hills this season and she's been hired as just a friend of the wives. She admits to knowing Lisa Rinna prior to joining the show, and she is familiar with Lisa Vanderpump because of Lisa's friendship with her father, Vidal Sassoon. But Eden is just a Los Angeles woman, who owns one salon and two Pilates studios in Beverly Hills. So when Eden got the chance to join the show this season, she was hesitant about it.
According to a new Bravo report, Eden Sassoon is now revealing that she had no intentions of joining The Real Housewives of Beverly Hills this season. Sassoon admits that she knew what the show was, but she never really had the time to sit down and watch the episodes. As it turns out, she had plenty of things going on in her private life, including a failing marriage, two children, a divorce, the loss of her father and keeping her businesses active and alive. When Bravo approached her about filming the show, Sassoon admitted that she didn't really have much spare time to watch television, and she was single.
.@sassEden is the newest #RHOBH, but she's determined to stay sober throughout the drama. https://t.co/SZ1DhWbLlB pic.twitter.com/hu7a8oq6em

— Access Hollywood (@accesshollywood) January 11, 2017
"There wasn't a lot of time for me to watch TV all the time. And when I did watch TV, if I put on something that was feeding into the energy that I'm trying to heal, it was not a good idea. Of course, I don't live under a rock and know what Housewives is and what it kind of brought. But it was something that I didn't necessarily want to be a part of or watch, which is really interesting today, because I find myself sitting back thinking, you know, sometimes when you resist something, it's exactly what you need," Eden Sassoon explains to Bravo about her decision to join The Real Housewives of Beverly Hills.
Sassoon is just a friend of the wives, so she hasn't opened up too much about her private life. She's discussed her sister's addiction issues and has revealed that she lost her sister suddenly to an overdose. Shockingly, Eden also revealed that her sister used to work with Kim Richards and hinted that their drug issues probably started on the set of a movie years ago. Throughout the last couple of episodes, Eden Sassoon has received some public backlash for speaking about Kim and her sobriety issues on the show, and some Twitter followers have hinted that she's just saying these things to get attention and fame. But Sassoon doesn't feel bad about what has been said.
"At this point in the season I feel great, and then I start to feel more and more and more," Eden Sassoon explains about her role on the show these days as filming has wrapped, according to Bravo, revealing that she knows she may have rattled some friendships with the comments she's made during her time on the show.
How much do you know about new #RHOBH star Eden Sassoon? @sassEden #RealHousewives https://t.co/F05URvihvf pic.twitter.com/wl4eZfq1kP

— Monsters and Critics (@monstersandcrit) January 10, 2017
"You can't really point the finger at anyone — I guess I can point the finger at myself. My being emotionally open and available and wanting to be a peacemaker could possibly not be the easiest thing to do in this little world. It is what it is and it definitely makes people… I'm excited to watch, how about that?" Eden Sassoon explains to Bravo, hinting that she's excited to see how everything plays out on the show.
What do you think of Eden Sassoon's comments about joining The Real Housewives of Beverly Hills? Are you surprised that Eden joined the show without having watched the show for a while?
[Featured Image by Rachel Murray/Getty Images for The Thirst Project]
Eden Sassoon Didn't Want To Join 'RHOBH': Admits To Causing Issues On Hit Show is an article from: The Inquisitr News
Obama refuses to commute former Alabama governor's sentence


Source:

New York Post


Friday, 20 January 2017 08:26



MONTGOMERY, Ala. — President Barack Obama has denied a clemency petition from former Alabama Gov. Don Siegelman, who is nearing the end of a prison sentence for bribery and obstruction of justice. Attorneys for the former governor were informed of the decision Thursday in a letter from the Department of Justice office of the pardon...
No Gender Norms: Alicia Keys Encourages Parents To Let Boys Have Painted Nails
Source:
Bossip
Friday, 20 January 2017 08:25
Alicia Keys Tells Parents To Let Boys Have Painted Nails
Alicia Keys doesn't care about your silly gender norms!
The singer recently sat down with Allure Magazine to speak out about how women and men are viewed in this society. Keys claims that women are often made to feel insecure in this society and young men are told not to have feelings.
"I was so sick of the way women were forced to feel inadequate in many different circumstances or forced to feel insecure by the way we're portrayed or the way we look," Keys says of the inspiration behind her new album Here.

As a mom to two boys with husband Swizz Beatz — Genesis Ali, 2, and Egypt Daoud, 6 — the other side of the coin is important to touch on, as well.

"I am so annoyed at the way we force boys to be fake strong — don't cry, don't be soft. Let a boy be able to dance!" she says. "Let a boy paint his nails. So a boy wants to paint his nails. Who cares! All these strange, oppressive ideas."
Would you let your son paint his nails?
What do you think of Alicia's comments about how parents should raise their boys?
Splash News/IG
As inauguration looms, Schumer in combative stance
Source:
POLITICO
Friday, 20 January 2017 08:25
With the presidency of Donald Trump set to begin in a matter of hours, Senate Minority Leader Chuck Schumer said Friday that he is "ready for the fight" on behalf of a majority of Americans who oppose the incoming administration.
Trump will be inaugurated on Friday with the lowest approval rating of any incoming president dating back at least 40 years. And while he managed to secure a convincing victory in the Electoral College on Election Night, Trump lost the nationwide popular vote by 2.8 million. Those numbers, Schumer (D-N.Y.) said, are indicative of an American public opposed to the administration set to take over at noon on Friday.
"I am ready for the fight. I really am. I mean, it's a tremendous responsibility. This president ran an unconventional campaign to say the least," Schumer told CNN's "New Day." "He pleased many people but upset many more, probably, and they're looking to us to hold up that banner and we will. Not just for its own sake. Not to, quote, 'see him fail,' but to hold to the values that so many Americans hold dear."
In the near term, that opposition will take the form of intense scrutiny on some of Trump's more controversial cabinet selections, including Secretary of Education-designate Betsy DeVos, Secretary of Health and Human Services-designate Tom Price and Secretary of Commerce-designate Andy Puzder.
Not every Trump nominee will face stiff Democratic opposition, Schumer said. James Mattis, Trump's pick to be secretary of defense, "is a very good choice" and John Kelly, the secretary of homeland security designate, "is a great choice," Schumer said. Both will be put up for confirmation votes today, the minority leader said.
Schumer also said Democrats will not oppose Trump just for the sake of opposing him. On issues like infrastructure and closing certain tax loopholes, Schumer said Democrats are eager to work with the incoming administration but will oppose him "tooth and nail."
Democrats will also endeavor to protect the Affordable Care Act, Schumer said, extending an offer to work with them on fixes to the program but suggesting that a full repeal and replace would face the full force of a minority opposition. The GOP would need Democratic votes to pass at least some of the larger repeal and replace legislation, Schumer said, and they are unlikely to get them.
As a member of the joint inaugural committee, Schumer will speak at Friday's ceremony and said his remarks will focus on his "faith in the American people and in America."
"We always respect in America the peaceful transition of power. It is an amazing thing, when you think about it. Even in an election as heated as this, there are no tanks in the street, there are not people you know, saying 'we're going to form a new government,' maybe in Los Angeles or somewhere," Schumer said. "So he has his supporters. They're all here, God bless them. They're entitled to celebrate, but most of America is not happy with what he's doing."
Fri Jan 20 '17 Announcement from The Promise Feature Film
Source:
Indiegogo: Announcements
Friday, 20 January 2017 08:24
Our no budget short film, The Uber of Killing, was just ACCEPTED into the Oscar qualifying Hollywood Reel Independent Film Festival! Due to the fact we are extremely excited, we have decided to do a FLASH SALE FRIDAY!!! All day today, 1/20/2017, half of our perks are discounted! We also added a perk at the $500 level where you get to have choose an item that goes into the film. This can include a branded shirt or mug or hat! Talk about brand exposure! Happy Friday everyone!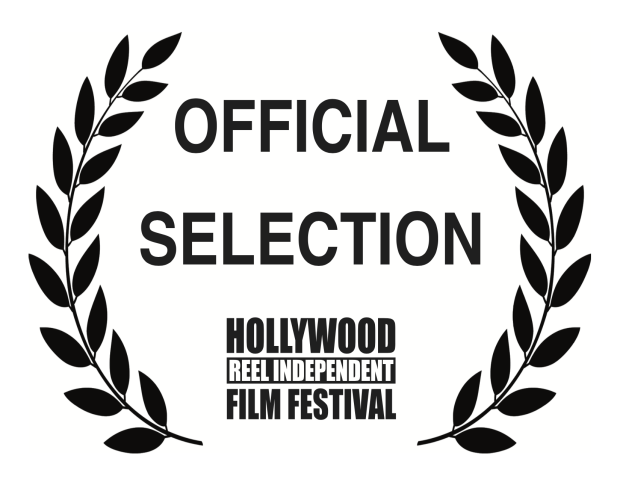 << < Prev 1 2 3 4

5

6 7 8 9 10 Next > >>