Australia Visa Consultants in Bangalore


Source:

Newsvine


Monday, 29 May 2017 01:03



Australia Visa Consultants in Bangalore As an Australia Migration Consultants where we meet our clients are very complicated. All of the correspondence will do through online for any clients and we work for our clients up to their satisfaction. The Geographical distance was never …
Sun May 28 '17 Announcement from Maku. The All Day, Every Day Sandals
Source:
Indiegogo: Announcements
Monday, 29 May 2017 01:00
Progress on outsole development
Hey everyone!
This is a quick update to let you know that we're continuing to experiment with the recipe for the outsole composition to get the right flexibility, shock absorbance, abrasion resistance, slip resistance, and puncture resistance. We're running experiments on 4 parallel fronts so we can meet our required specifications and quality standards faster.
In parallel, we're finalizing the technical files required to start producing the final metal molds.
And to those that aren't up to date, we also launched a temporary online store to continue selling Makus before our official launch this summer. You can check it out here: shopify.makulife.com
Some thoughts on company culture
We recently read Jeff Bezos' letter to shareholders (of Amazon fame) and it resonated deeply with us. Here's one of our favorite parts:
"There are many ways to center a business. You can be competitor focused, you can be product focused, you can be technology focused, you can be business model focused, and there are more. But in my view, obsessive customer focus is by far the most protective of Day 1 vitality.
Why? There are many advantages to a customer-centric approach, but here's the big one: customers are always beautifully, wonderfully dissatisfied, even when they report being happy and business is great. Even when they don't yet know it, customers want something better, and your desire to delight customers will drive you to invent on their behalf. [...]
Staying in Day 1 requires you to experiment patiently, accept failures, plant seeds, protect saplings, and double down when you see customer delight. A customer-obsessed culture best creates the conditions where all of that can happen." —Jeff Bezos
Of course, we're still a very young company and still have a long way to go, but each one of us here is innately obsessed about our customers and we aspire to be able to stay true to that in everything we do.
That's it for now. As always, if you have any questions or thoughts, you can reach out to us at hello@makulife.com
The Maku Team — Hanane, William, & David
Sun May 28 '17 Announcement from Unbound aka 12 Bends - Express Your Highest Self
Source:
Indiegogo: Announcements
Monday, 29 May 2017 00:57
Wow, so many good friends came through today to support this project (Thanks Hatchers! Stephen, KoAnn, Scotch, Tanya, Dean). On memorial day we remember our heroes and those who sacrificed for our own freedom and I plan to continue to develop these topics further in my film and recent speaking engagement at Sustainable Brands Conference.

 

I continue to be humbled by the generosity of spirit and the warmth from all my friends. The words and the well wishes are what keeps this project going. I hope that over the next few weeks we can reach out goal. Please continue to reach out and remind your networks of this this unique opportunity to be part of something truly unique, a rare film, a journey, and a story about our common quest for meaning and liberation.

 

Thanks to your help, we have purchased a DV Deck and have started capturing footage I shot between 2001-2010 so we will be able to show "memories" and take the audience into a back story, into flash-backs and into those places that are beautiful, scary, messy, and oftentimes unresolved. That's all part of being human. I explore some of these themes more below:

 

http://www.sustainablebrands.com/digital_learning/event_video/product_innovation/what_it_means_be_human_how_brands_can_design_true_in


 
Hillary Clinton Recent Statement Suggest She Is The Actual Winner Of The 2016 Presidential Election? [Opinion]
Source:
inquisitr
Monday, 29 May 2017 00:56
Hillary R. Clinton, former Senator and Democratic Party nominee for the president of the United States in 2016 presidential election, is in the news for her latest statements against President Donald Trump and veteran politician Bernie Sanders.
During her most recent interview with New York Magazine, when it was asked to her that President Trump and Sanders capitalized on American anger, Hillary Clinton responded, "Yes, and I beat both of them."
According to Heat Street's writer Joe Simonson, it was not the Obama-era economic policies that failed to improve the livelihood of millions of Americans, and it was also not the politicians' underestimation of populist anger against Washington D.C. But Hillary Clinton's loss "reminds us just how much this election tapped into unresolved and still largely unexplored issues around women and power."
According to Joe Simonson, Hillary's recent statement against Trump suggests that "even if you lose, just pretend you didn't so people keep giving you money."
Click here to continue and read more...
Sun May 28 '17 Announcement from Barry Sacks Memorial and Family Fund
Source:
Indiegogo: Announcements
Monday, 29 May 2017 00:55
We're 17% of the way there! Thank you so much for your help so far.

 

If we're going to meet our goal of raising enough funds to pay for Barry's burial and other expenses for his family during this difficult transition, chances are best if we get the word out within the first week of the campaign. If you have already donated, thank you so much. If you haven't done so, please share this link on your Facebook or other social media. Also, feel free to email the link for this fundraiser around to anyone you think may be able to donate.

 

I know Barry would also want us to bear in mind all of the happy times he had while he was on earth... so for every update on this page, I am going to also attach a photo or two of Barry!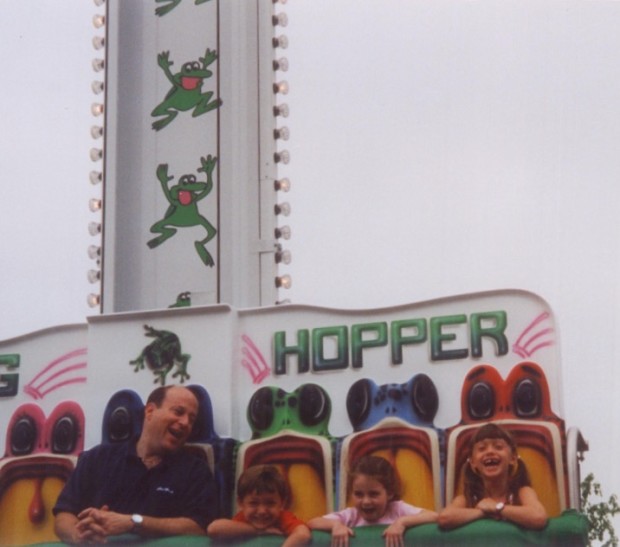 This first photo is of Barry with his daughter Madison, me, and my brother when we were children on the Ocean City boardwalk. As you can probably tell, we were all pretty excited...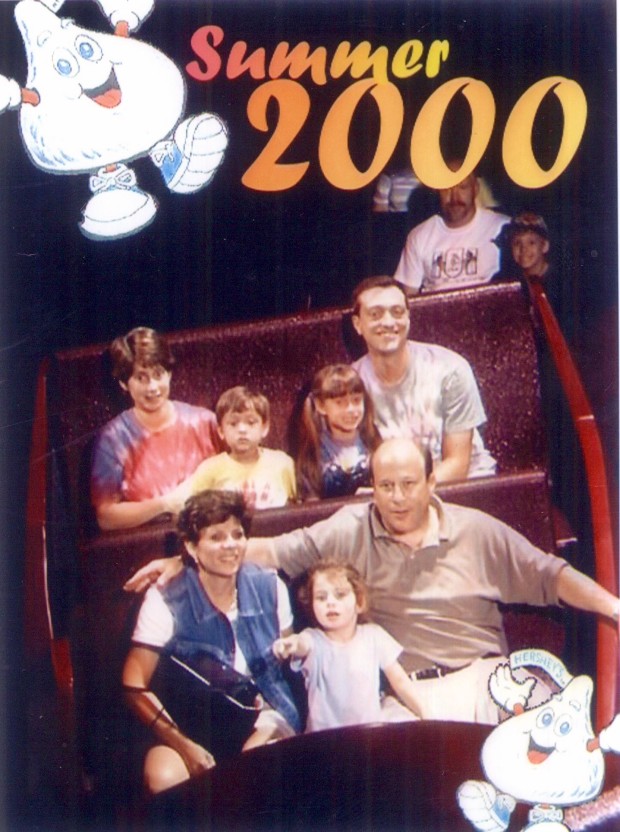 The second photo was when both of our families went on vacation together at Hershey Amusement Park back in 2000. I know Barry looked back on these times with happiness and pride. We always had a blast together.
Sun May 28 '17 Announcement from Zero Breeze - The World's Coolest Portable AC Unit
Source:
Indiegogo: Announcements
Monday, 29 May 2017 00:54
QUICK UPDATE 2
Hello Backers,
Good news! The first batch of Zero Breezes will be sent out on June 2nd. In order to compensate for our delayed delivery, we will send them out by air mail. You can expect to get yours around two weeks from the shipping date.
Transport policy does not allow the delivery of large batteries by air, so we will send these out the batteries by sea. It may take 30 days to receive it.
Thank you for your understanding and patience.
DrnkPay helps drunks make a few less bad decisions
Source:
Health – ReadWrite
Monday, 29 May 2017 00:54
A new mobile payment device was recently introduced that can utilize a breathalyzer and fitness tracker-like band to help prevent people from spending too much money when they're intoxicated. DrnkPay is a new app that is able to track and monitor how much individuals have drunk, and limit more purchases if they've had too much to drink, by connecting the device to a user's credit and debit cards through the app. See Also: Will data analytics transform our healthcare system? A financial services consult, iBe TSE, developed this new system, deciding to participate when...Read More
<< < Prev 1 2

3

4 5 6 7 8 9 10 Next > >>