Sat Jul 22 '17 Announcement from CALM. Wearable ECG for sports and sleep analysis
Source:
Indiegogo: Announcements
Sunday, 23 July 2017 01:52
Shipping, and Early Beta Testing
Hello backers! Good news, last week we finished our testing and certification for Giteki(Japan), CE(Europe), IC(Canada), and FCC(USA). We also finished production and packing on the first batch of devices.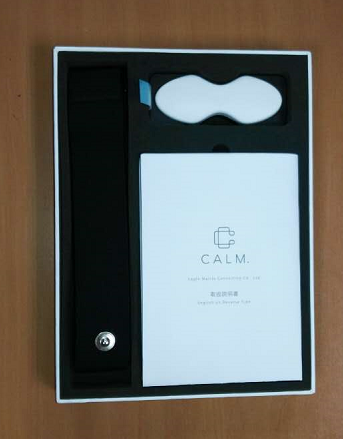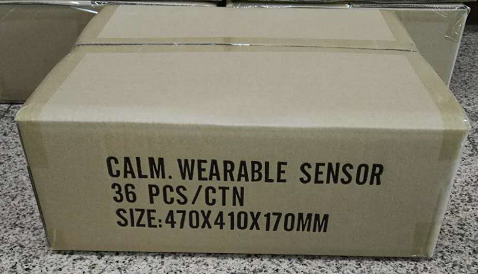 We will begin shipping for our early bird backers next week, starting with backers who completed our shipping address confirmation and survey on CrowdOx and said YES to participating in early beta testing.
For backers who chose NOT to participating in early beta testing in the CrowdOx survey, we will ship your rewards in September together with backers of normal perks.
Early bird backers who have not completed the shipping address confirmation, we will be going through the records ourselves to check the shipping addresses for errors, and ship your orders out a few days after those who have confirmed their addresses.
Once shipped out, you will receive a tracking number for tracking your shipment.
Our next shipment will be in September for the rest of our backers.
Early Beta Testing
For our early bird backers who said YES to participating in early beta testing, we are aiming to have the first beta app available before the end of July. The links to the apps will be available at https://www.calm-health.com/get-app/ . The schedule for iTunes review may be pretty tight, so we apologize in advance if we miss our target for iOS users by a few days.
The beta app as of now will have the following features: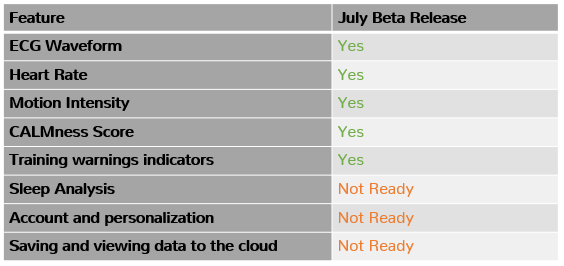 We will be constantly updating the beta app during the beta test to add and fix features. During the beta period, please note that any data you take may be lost without warning as we encounter bugs and changes.
'DOOL' Spoilers: Bonnie Lockhart Has Her Own Agenda, Judi Evans And Deidre Hall Discuss Anjelica Storyline
Source:
inquisitr
Sunday, 23 July 2017 01:48
Days Of Our Lives spoilers tease the return of Bonnie Lockhart. However, she has her own agenda and wants the settle the score with some people in Salem, Judi Evans reveals. The actress, along with Deidre Hall, discuss the Anjelica Deveraux (Morgan Fairchild) storyline in the latest issue of Soap Opera Digest.
DOOL spoilers are ahead. Do not continue reading unless you want to know what to expect on the NBC soap opera.
Both Deidre Hall and Judi Evans are playing dual roles on Days Of Our Lives. Spoilers reveal Hattie Adams and Bonnie Lockhart are teaming up with Anjelica to help her while getting something that they want. In the interview with the magazine, the actresses explain that the two prison pals became close while they were locked up. They both had difficult lives and know what they have to do in order to survive.
Click here to continue and read more...
College football standards: The lowest common demoniator


Source:

New York Post


Sunday, 23 July 2017 01:47



Star Cowboys running back Ezekiel Elliott, last seen in action trying to expose an unsuspecting woman's breasts as she watched a St. Patrick's Day parade, remains a societal menace who doesn't know right from wrong despite his full scholarship enrollment as a student-athlete at Ohio State. Ohio State has a habit of recruiting dubious student-athletes....
Are money market rates worth looking into?


Source:

New York Post


Sunday, 23 July 2017 01:46



Dear John, I suggest you mention to your readers the much higher yields available in money market accounts — 1.3 percent at CIT; 1.24 percent at Popular Community Bank; 1.11 percent at Everbank and others — compared with the abysmally low rates in regular checking accounts, such as JPMorganChase's .01 percent or Wells Fargo's .03...
<< < Prev 1 2

3

4 5 6 7 8 9 10 Next > >>